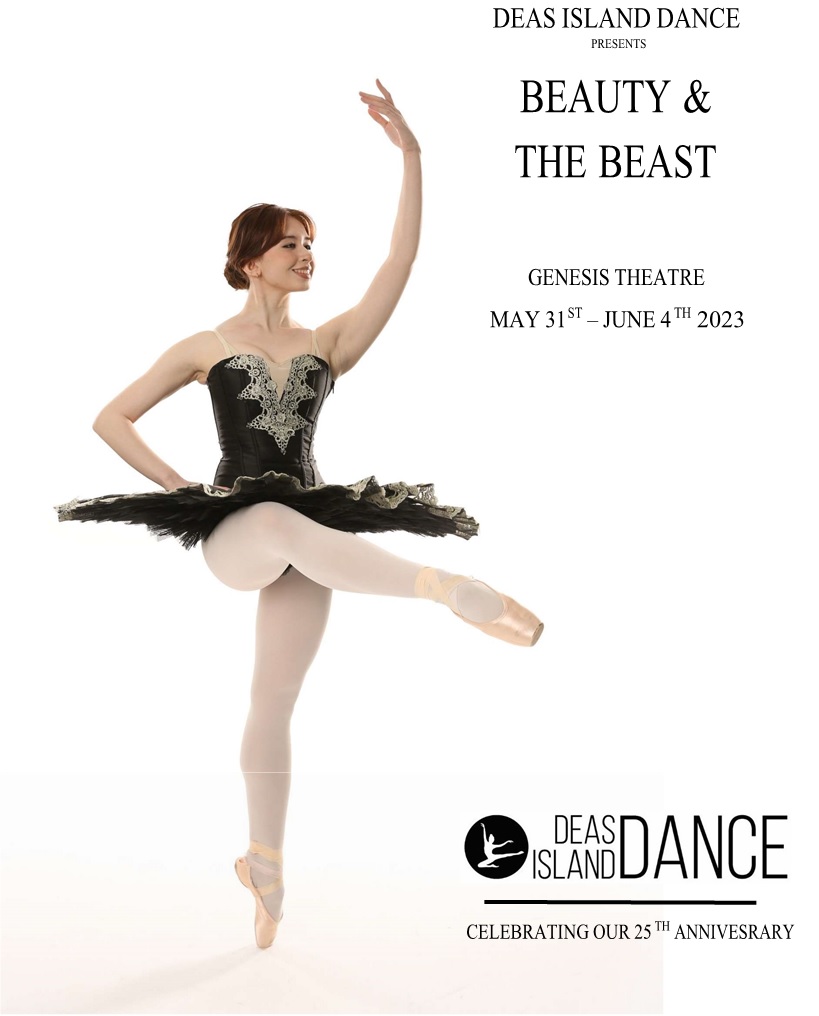 Deas Island Dance presents Beauty and the Beast
Saturday, June 3, 2023 | 4:00pm
Genesis Theatre
5005 45th Avenue, Ladner, BC
Deas Island Dance proudly presents its 25th anniversary year-end show "Beauty and the Beast" at the Genesis Theatre from May 31st to June 4th. This production includes dancers from preschool to pre-professional dance.

Dance families, as we have six shows, please check your showtime newsletter to ensure you are buying tickets for the correct show. If you have the wrong date selected, click the VtixOnline logo at the top of the page and it will return you to the list of events. Scroll down until you see the date and time for the show you wish to attend and click the "Buy Now" button. Please note that there are no refunds, so be sure that you have selected the correct date and time.
*Please do not leave empty seats in between seat selection so we can accommodate as many families as possible.

You will receive an email confirmation once your order is complete. Your e-ticket/s can be displayed by clicking the link at the bottom of the email. Please print or save the e-tickets (with QR code) to the Show to be scanned for entrance.
The auditorium opens 20 minutes prior to showtime. Please be seated 10 minutes prior to the start of the show.
No video or photography permitted in the theatre.
There will be a light concession at the evening and afternoon shows. Flowers are available to purchase before the performance or you may contact Flower's Beautiful to preorder.
Contact if you have any questions about our upcoming show. We look forward to welcoming you to the theatre.