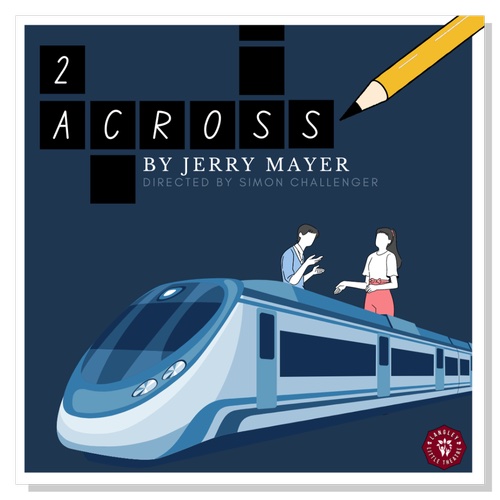 2 Across
Sunday, June 11, 2023 | 2:00pm
Langley Playhouse
4307 200 St, V3A 1L2
2 Across, by Jerry Mayer
Director: Simon Challenger
ONLINE TICKET SALES HAVE ENDED. WALK UP TICKETS ARE AVAILABLE!
Tickets: $25
Two strangers, a man and a woman, board a San Francisco BART train at 4:30 a.m. They're alone in the car, each is married, both are doing the New York Times crossword. She's an organized, sensible psychologist. He's a free-spirited, unemployed ad exec. She is a crossword pro, he always quits.
When he tosses his puzzle away, she snaps, "Crosswords are a metaphor for life, those who finish, succeed, those who don't, fail." Now he vows to finish. Why? He's a competitor and she happens to be lovely. Their trip is filled with unpredictable, but believable, surprises. As the train ride ends, it's obvious each of them has been changed for the better.
To book a wheelchair space, please call V-tix at (604) 241-7292.