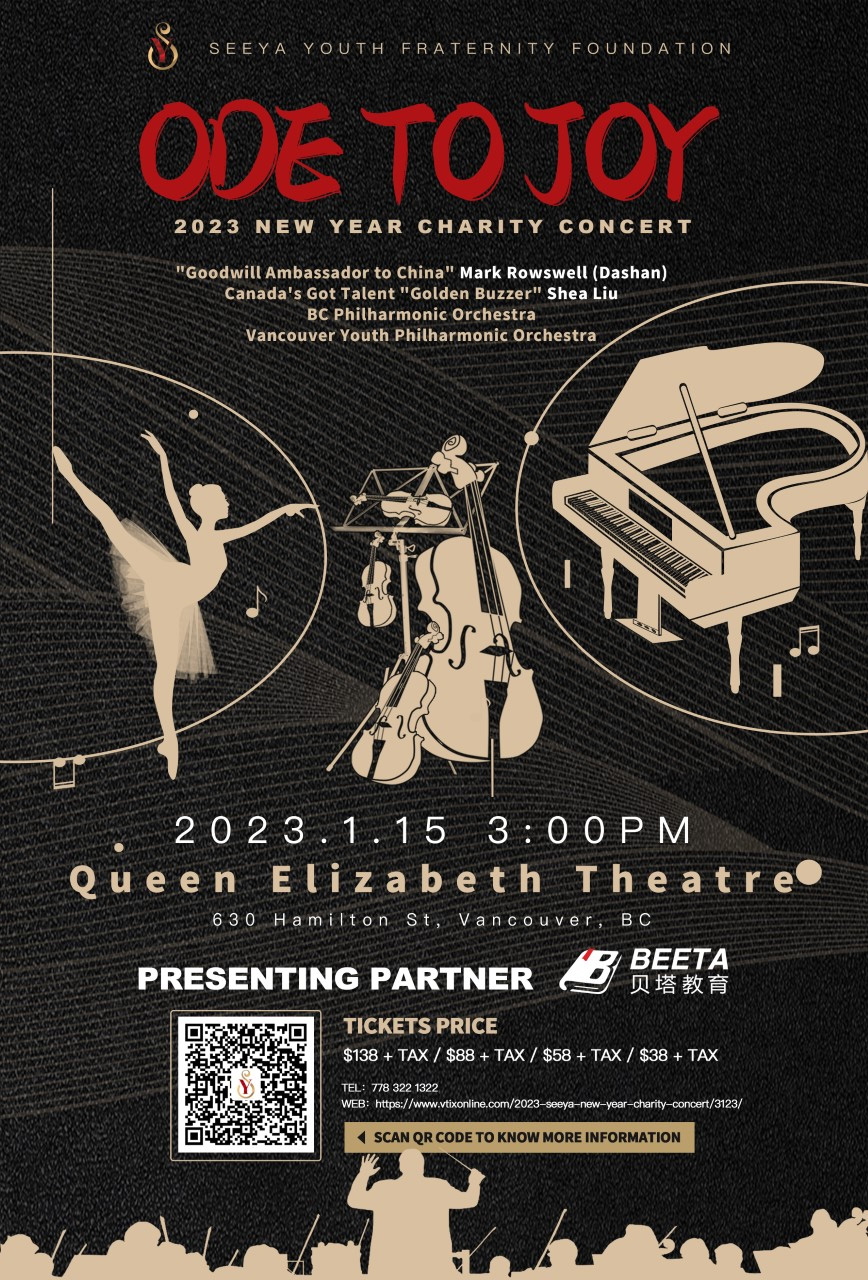 2023 SEEYA New Year Charity Concert
Sunday, January 15, 2023 | 3:00pm
Queen Elizabeth Theatre
2023 SEEYA NEW YEAR CHARITY CONCERT
The charity event aims to raise arts funds for youth who love the arts. Their dreams will be achieved with the support of SEEYA Youth Fraternity Foundation. The event will select three talented children by the Foundation to perform solo piano in three categories: Classical and Romantic, Impressionist and Modern, and adaptations of classical folk music. There will also be a ballet performance and an orchestra performance of an original song generated by the SEEYA Youth Cultural Exchange Foundation.
We are honoured to have two sepcial headliners join us at the charity event. The famous comedian Mark Henry Rowswell will be hosting the event and recitation classical Chinese poetry. We also look forward to hearing the 2022 Canada's Got Talent "Golden Buzzer" Shea Liu singing on the stage. At the event, BC philharmonic orchestra will perform the theme song from the Film and Piano Concerto No.1 in Bb Minor Op.23 By Peter Ilitch Tchaikovsky with new rising young pianist Michael Xue and Vivaldi's Four Seasons Concerto with Li Huan.
All sponsorship fees and box office profits were donated to the "Ode to Joy Art Scholarship" of SEEYA Youth Fraternity Foundation, and scholarships and artistic creativity funds were raised for children with artistic talents.