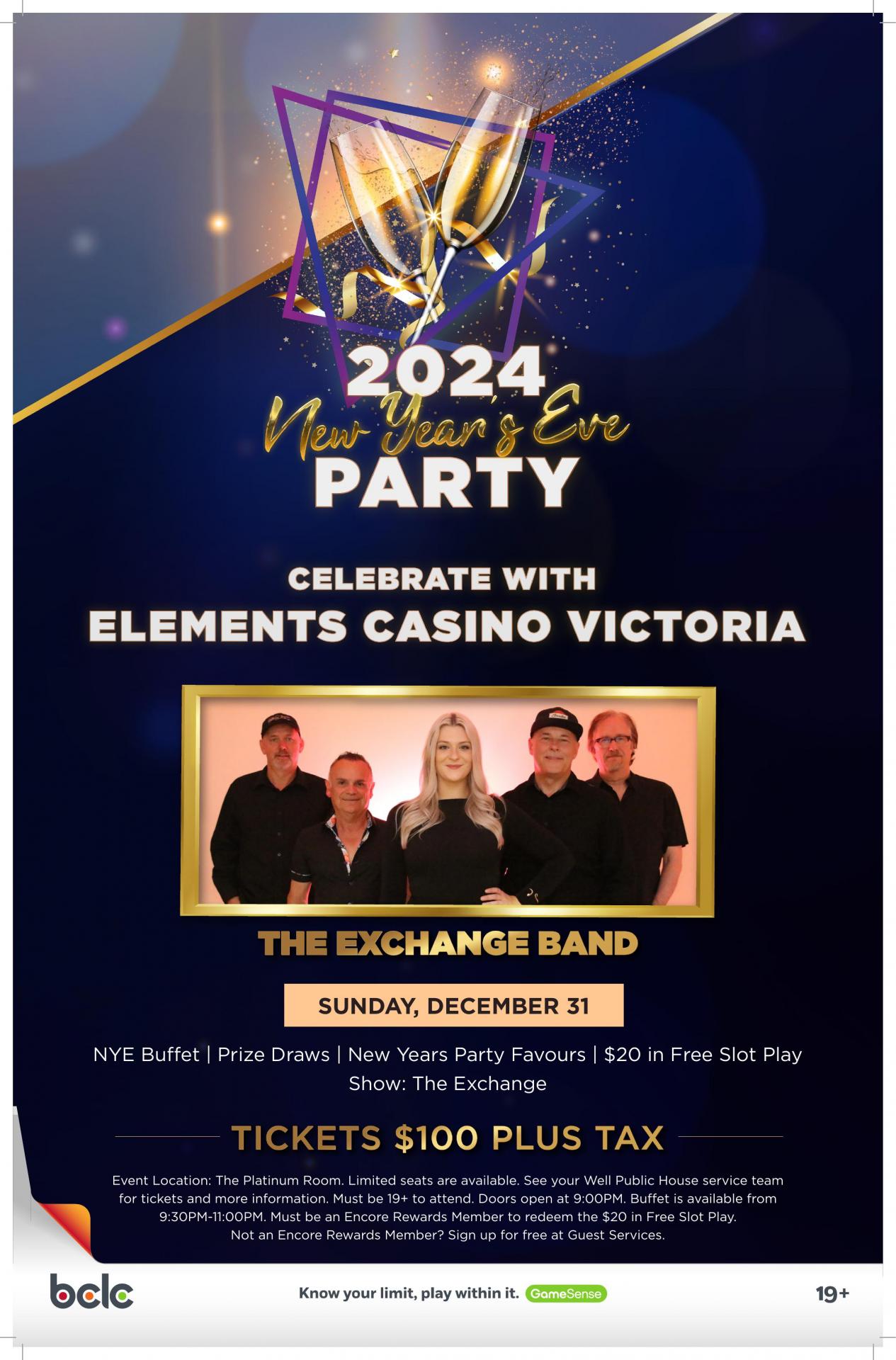 Elements Casino Victoria - 2024 NYE Party
Sunday, December 31, 2023 | 9:00pm
Elements Casino
1708 Island Hwy, Victoria, BC V9B 1H8
Must be 19+ to enter.
New ID Requirement: All guests are now required to provide government-issued ID to enter casinos across British Columbia. Personal info will not be retained or stored.
Join us at Elements Casino Victoria this New Year's Eve for an evening filled with vibrant entertainment and enticing rewards. Get swept away by the lively tunes of The Exchange band, and feel the excitement in the air with our enticing prize draws. Let's bid farewell to the old and welcome the new with an evening of electrifying fun and elegant revelry. Your memorable journey into the new year awaits!