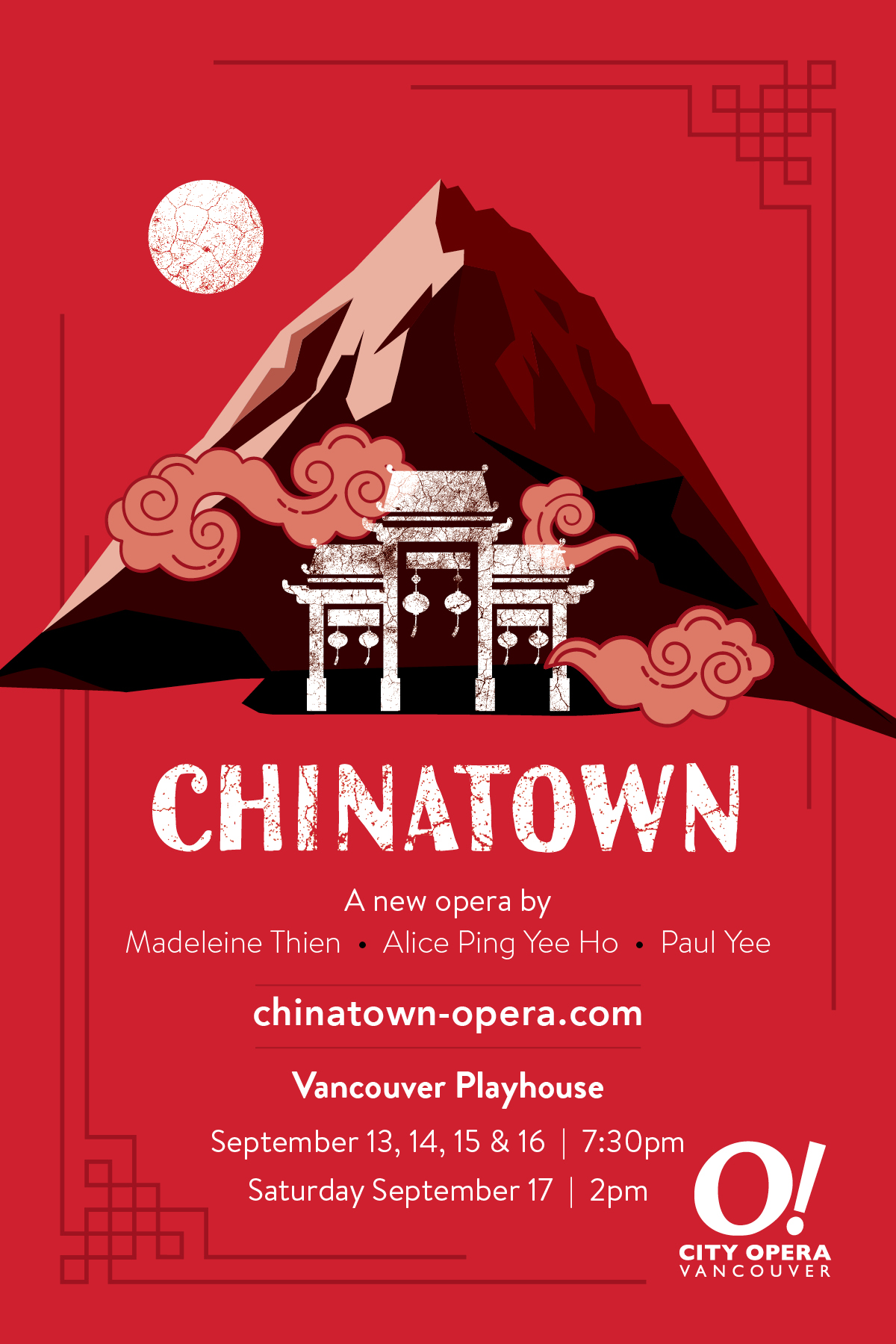 Chinatown Opera
Thursday, September 15, 2022 | 7:30pm
Vancouver Playhouse
*Please note, that an e-ticket will be sent to your email upon purchase.
*Alternatively, you can choose the "Will Call" option if you would like to pick up your tickets from the box office.
For help purchasing tickets, please call us toll-free at 1-888-961-6111, Ext 101
CHINATOWN -
Preserving the legacy | Telling the story

Starring:

Spencer Britten • Vania Chan • Erica Iris Huang • Derek Kwan • Matthew Li • Emma Parkinson

Mary Chun, Music Director • Debi Wong, Stage Director

"CHINATOWN may be the most important
new opera premiering in Canada this year."

Margaret Atwood | Winnie Cheung | Christopher Gaze | Bramwell Tovey | Wendy Yip

Tickets: $20 $40 $60

CHINATOWN is a story of family and neighborhood, racism, and resistance. Set in 1961, it pivots to the building of the CPR, and forward to our own times. It is a Western opera that incorporates Chinese themes, sounds, and sensibilities. It illuminates six characters, two families, a chorus of ghosts – and ourselves today.
Please join us. And bring someone you love.

www.cityoperavancouver.com