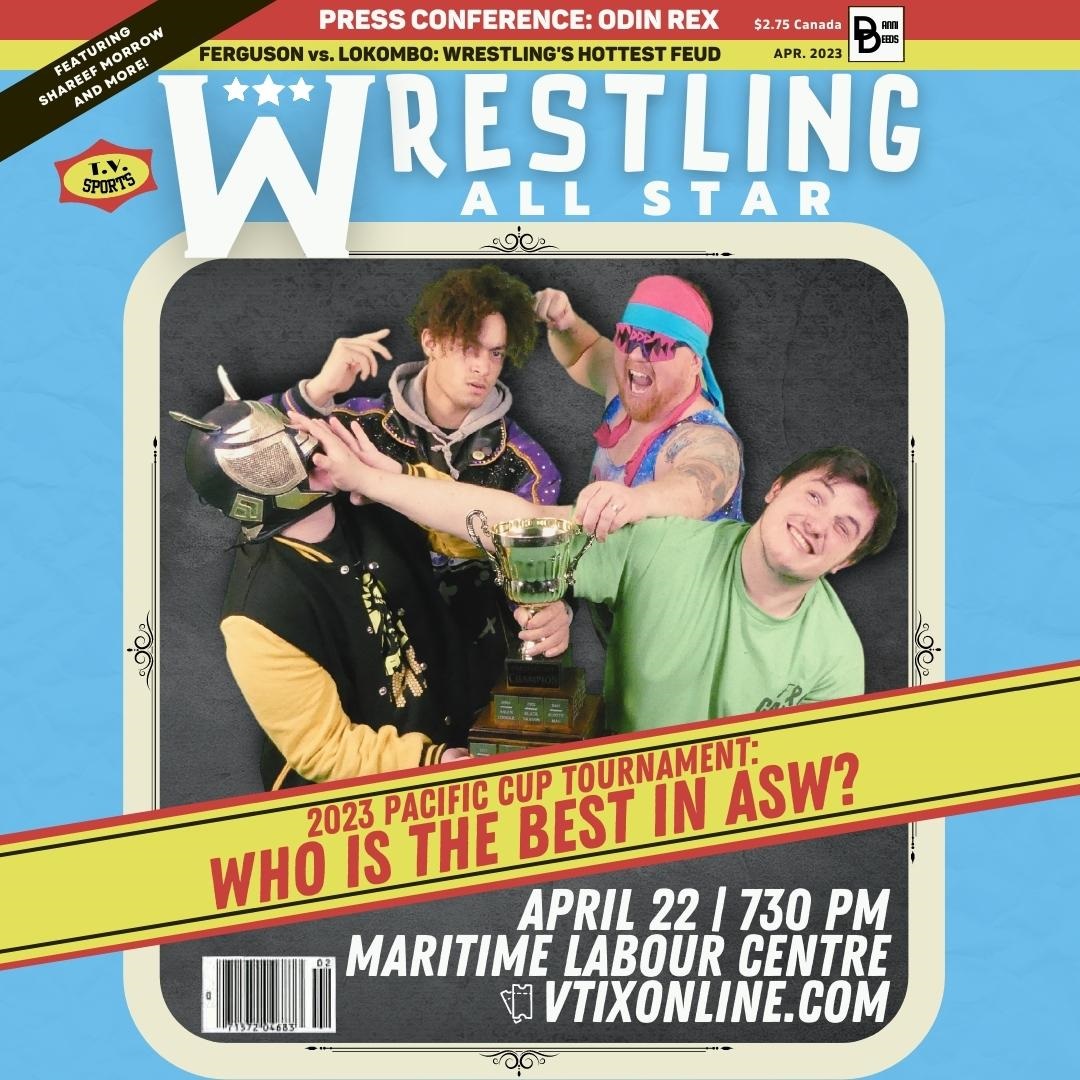 ASW presents the Pacific Cup on April 22, 2023!
Pacific Cup
Saturday, April 22, 2023 | 6:30pm
Maritime Labour Center
1880 Triumph St
All Star Wrestling presents: THE PACIFIC CUP!
Live at the Maritime Labour Centre, 1880 Triumph St. in Vancouver, BC
April 22, 2023 DOORS 5:45PM BELLTIME 6:30PM
EARLY START TIME!
This will be the Pacific Northwest's Most Spectacular One Night Tournament for the best Cruiserweight wreslters!
Already announced: Battle Wasp, Casey Ferreira, Steve Migs, Billy Suede, Red Denero and Elliot Tyler!
More competitors to be announced over coming weeks!
See ASW live on April 22, 2023!
Family friendly for kids! Free Parking! Great classic pro wrestling action!