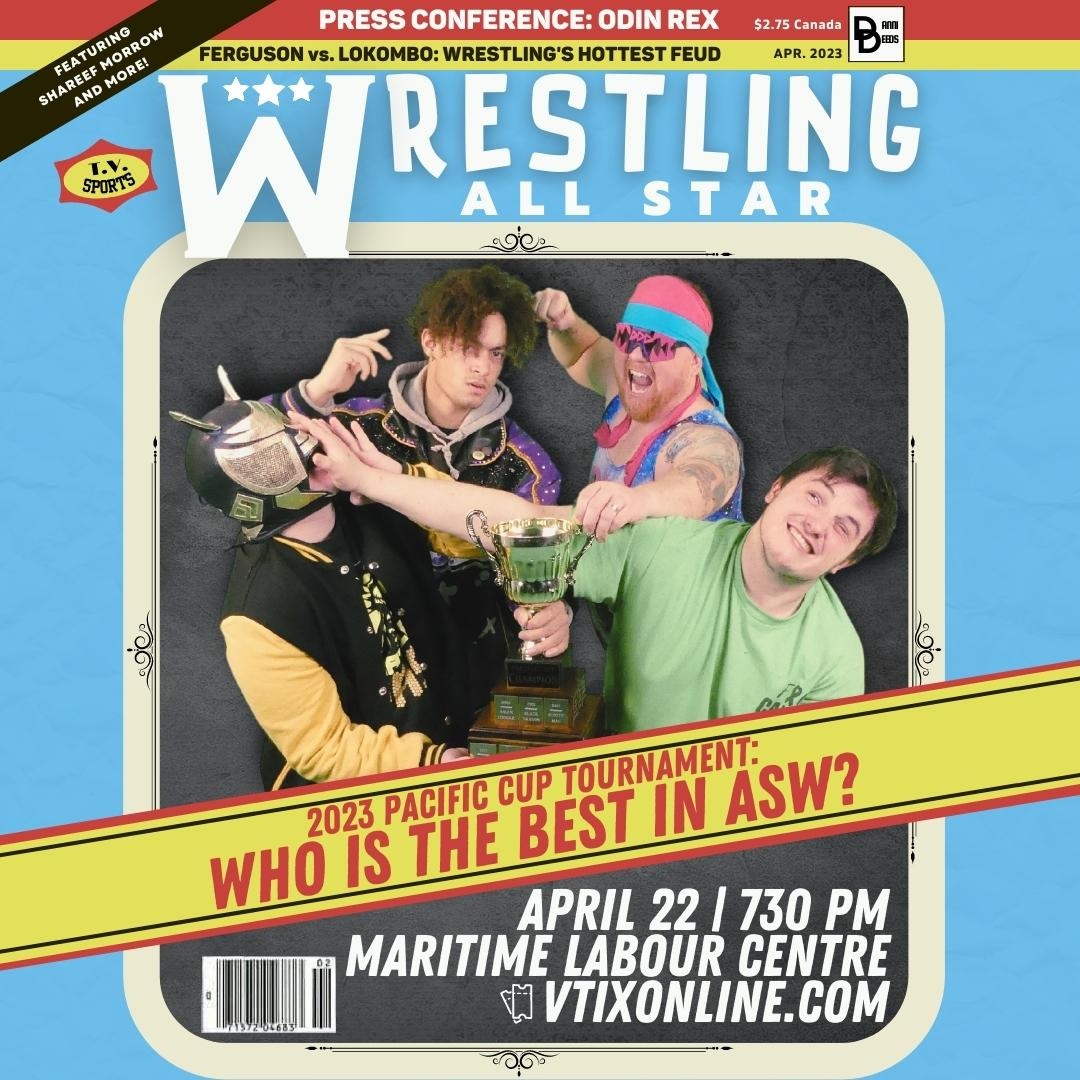 ASW presents the Pacific Cup on April 22, 2023!
Pacific Cup
Saturday, April 22, 2023 | 6:30pm
Maritime Labour Center
1880 Triumph St
ASW Fans!
We are approaching the ASW Pacific Cup this weekend on Saturday April 22, 2023!
The greatest cruiserweights in the Pacific Northwest will clash for the coveted Pacific Cup, with a history going back over two decades!
Already in the tournament:
Dance Daddy Denero
Justin Cider
The Prodigy Shawn Murphy
Elliot Tyler
Maxwell Benson
Battle wasp
Jacky Lee
Shareef Morrow
Steve Migs
Billy Suede
plus two more wildcards to be announced!
There will also be an ASW Women's Title match - Champion The Fallen Flower Kikyo will defend against the former Champ Calamity Kate
TIMELINES:
Doors will be open prior to 6:30PM
We will be having a live press conference take place with fans welcome to attend, beginning at 6:30PM. Come to cheer, jeer and ask questions of the Pac Cup entrants. Media will be present - bring your phones to film the event!
The matches will begin at 7:30PM!
Remember - free parking! There will be a food truck - Dos Amigos - on site, and we will have concessions present. Come to buy an ASW shirt or beanie along with specialized merchandise just for Pac Cup that night!
Family friendly for kids! Free Parking! Great classic pro wrestling action!
If you still need your tickets, you can get these at:
https://www.vtixonline.com/all-star-wrestling-1/3230/
Please contact us with any other questions - we are excited to have you be a part of Pacific Cup and Pacific Northwest Wrestling History!
All Star Wrestling