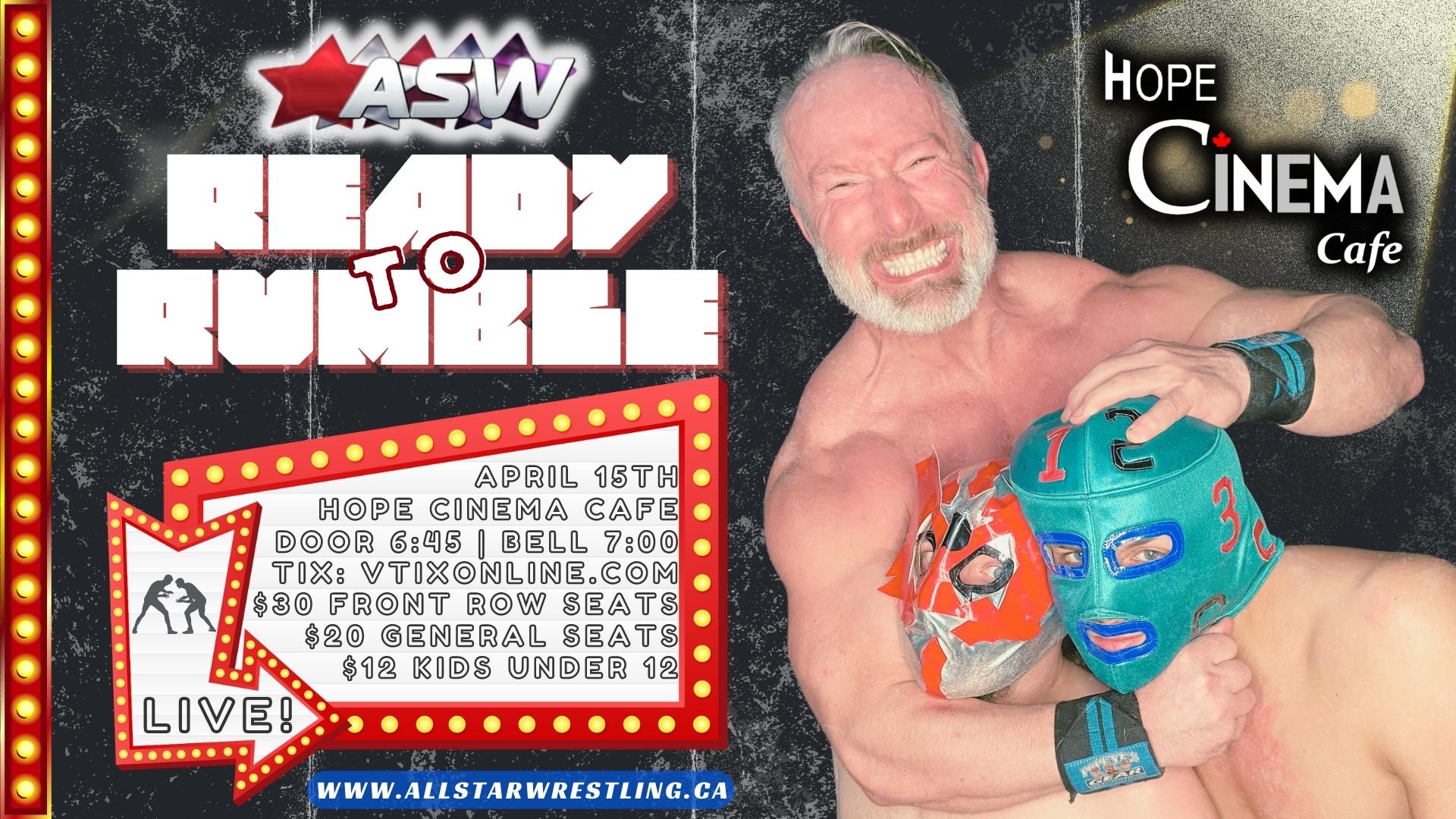 ASW Ready to Rumble
ASW Ready to Rumble
Saturday, April 15, 2023 | 7:30pm
Hope Cinema
All Star Wrestling presents: ASW Ready To Rumble!
Live at the Hope Cinema, 376 Wallace St, Hope, BC
April 15, 2023 DOORS 6:45PM BELLTIME 7:30PM
All Stars will be in action including 'The Superjacked Silverback' Odin Rex, 'The Ideal Reflection' Chris Ryseck, 'The Prodigy' Shawn Murphy, The HillBilly Hounddog Drayco, The Big Rig Jimmy Mitchell, The Super Heavyweight Joe Funk, Battle Wasp and more!
See ASW live on April 15, 2023 right in the heart of Hope at the Hope Cinema!
Family friendly for kids! Free Parking! Great classic pro wrestling action!