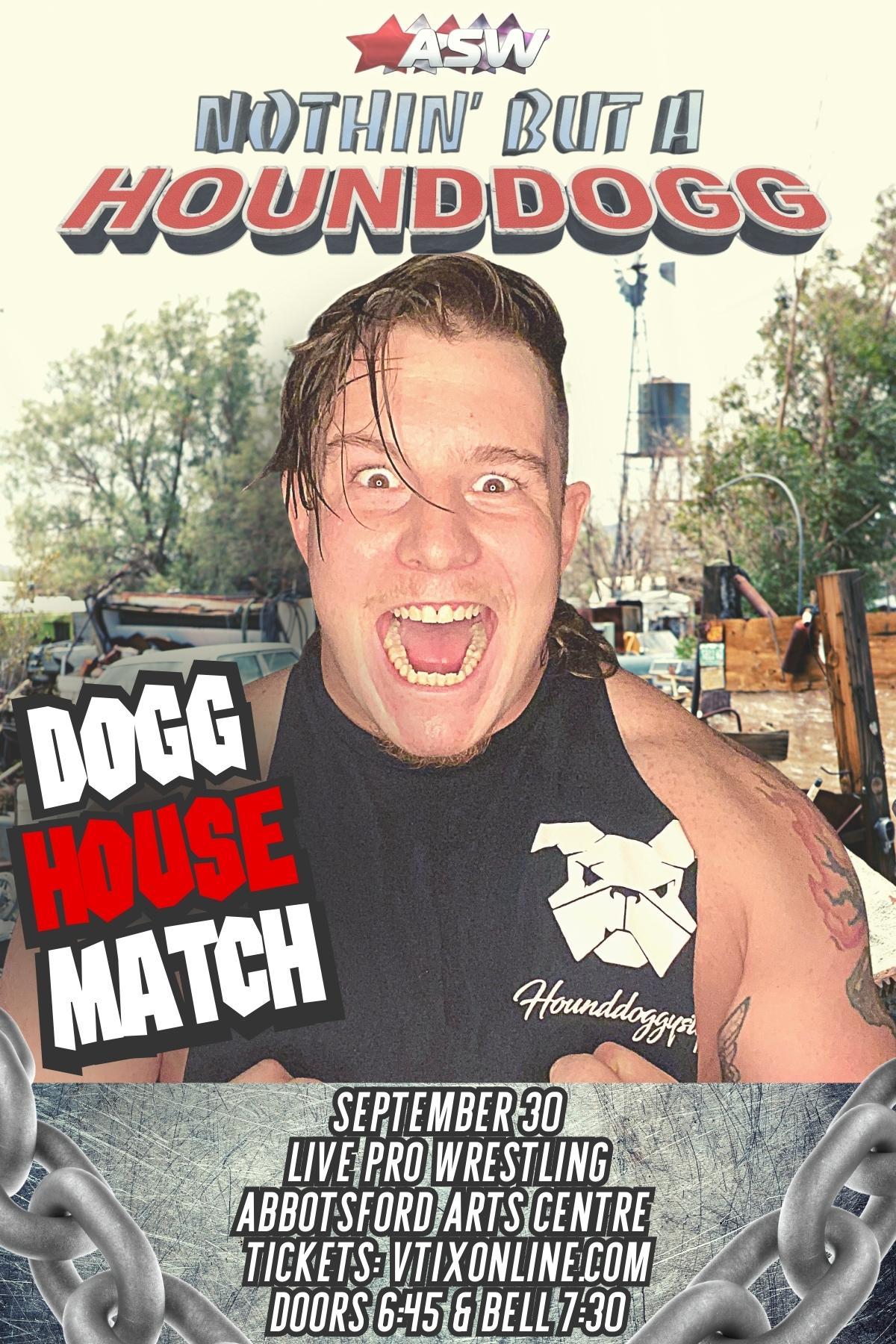 All Star Wrestling presents Nothin' But a HoundDogg
ASW Nothin' But a HoundDogg
Saturday, September 30, 2023 | 6:45pm
Abbotsford Arts Centre
2329 Crescent Way
ALL STAR WRESTLING PRESENTS NOTHIN' BUT A HOUNDDOGG
ASW NOTHIN' BUT A HOUNDDOGG
SATURDAY, SEPTEMBER 30, 2023 | 6:45PM
ASW Wrestling presents: Nothin' But a HoundDogg
ASW returns to Abbotsford at the Abbotsford Arts Centre
SATURDAY, September 30, 2023 | 6:45PM Doors 7:30PM Belltime
All Staarrr Wrestlingggg presents ... Nothin' but a HoundDogg!
SEPT 30 730PM at the Abbotsford Arts Centre in Abbotsford
The first hometown ASW Heavyweight Title Defense for The Mighty Lokombo takes place against The Hillbilly Hounddogg Drayco, and it's a DoggHouse Match!
The first of three gauntlet matches for Sebastian Wolfe, who will face International star, Speedball Mike Bailey! This could be a match of the year!
In a Woman's matchup, BC's Liiza Hall will defend her province's honor against the renowned superstar, Veda Scott!
Abbotsford's own Todd Quality, flanked by Lance Skullz, will try to topple Boogie Knight
Verified Steve Migs takes on the Thunder from Jalandhar in a special challenge match
We have the ASW debut of Top Speed Tommy Chan, as he takes on Rex Rothschild
Tag action featuring Battle Wasp, Shawn Murphy and the Big Stack Bullies
More to be announced - see it live at
the Abbotsford Arts Centre in Abbotsford, SEPT 30 730PM! Tickets at Vtixonline.com and at the door. Be at the DoggHouse!