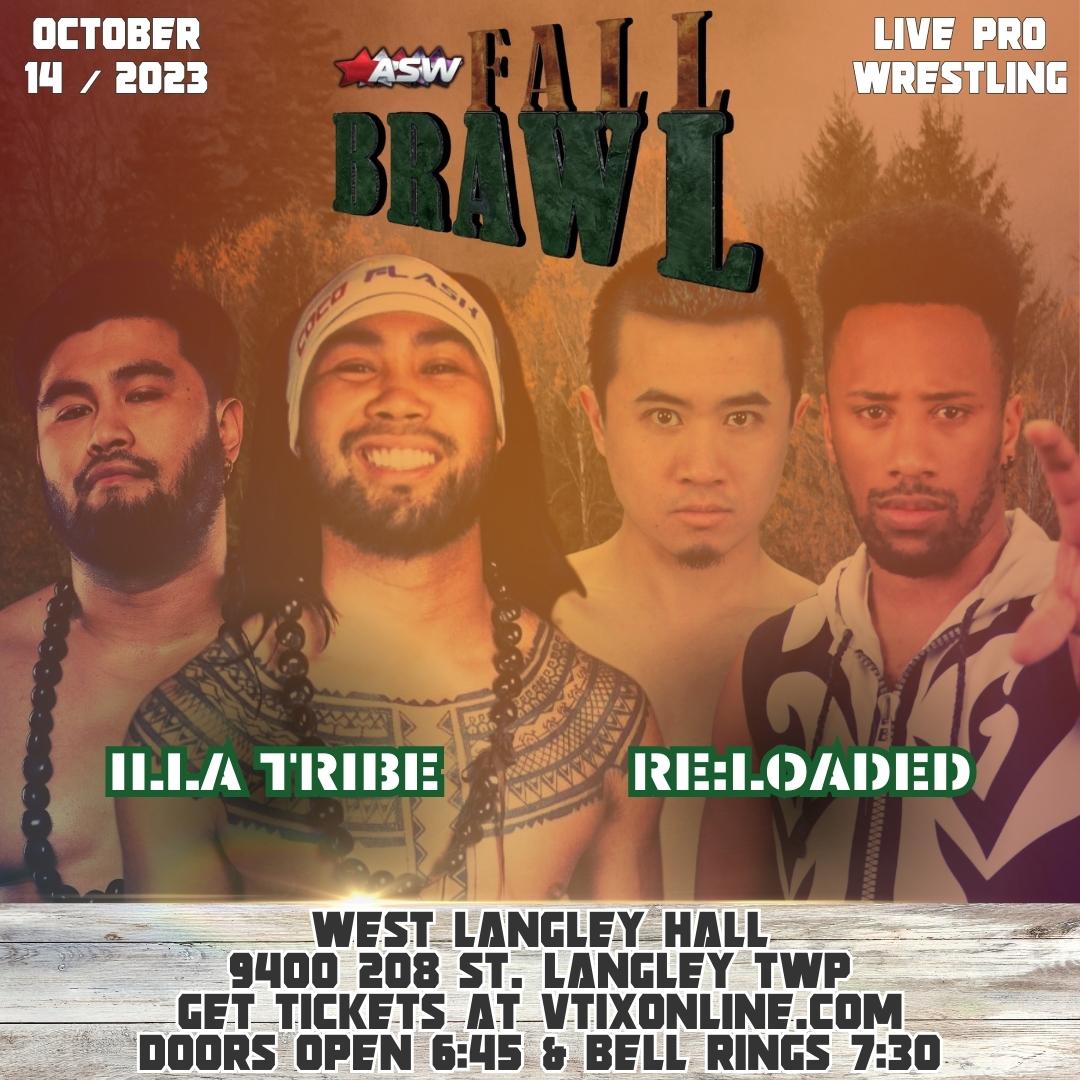 All Star Wrestling presents Fall Brawl Oct. 14/23
All Star Wrestling presents Fall Brawl Oct. 14/23
Saturday, October 14, 2023 | 6:45pm
West Langley Hall 9400 208 St
Langley Twp, BC V1M 2Y9
All Star Wrestling presents FALL BRAWL!
ASW returns fo the West Langley Hal in Langley Township on Saturday, Octobet 14, 2023. Doors open at 6:45PM and Bell Time is 7:30PM
Our Main Event of the evening will have two of the top tag teams in the Pacific Northwest clash - the 'Illa Tribe (Guerrila Suge and Coco Flash) will take on Re:Loaded (Jacky Lee and Shareef Morrow)
More action to be announced soon - don't you dare miss ASW action live in Langley!
Free Parking!
Family friendly!
Food truck on scene!
Front Row Tix $30.00
General Admission Tix $20
Kids Under 12 years ($12)