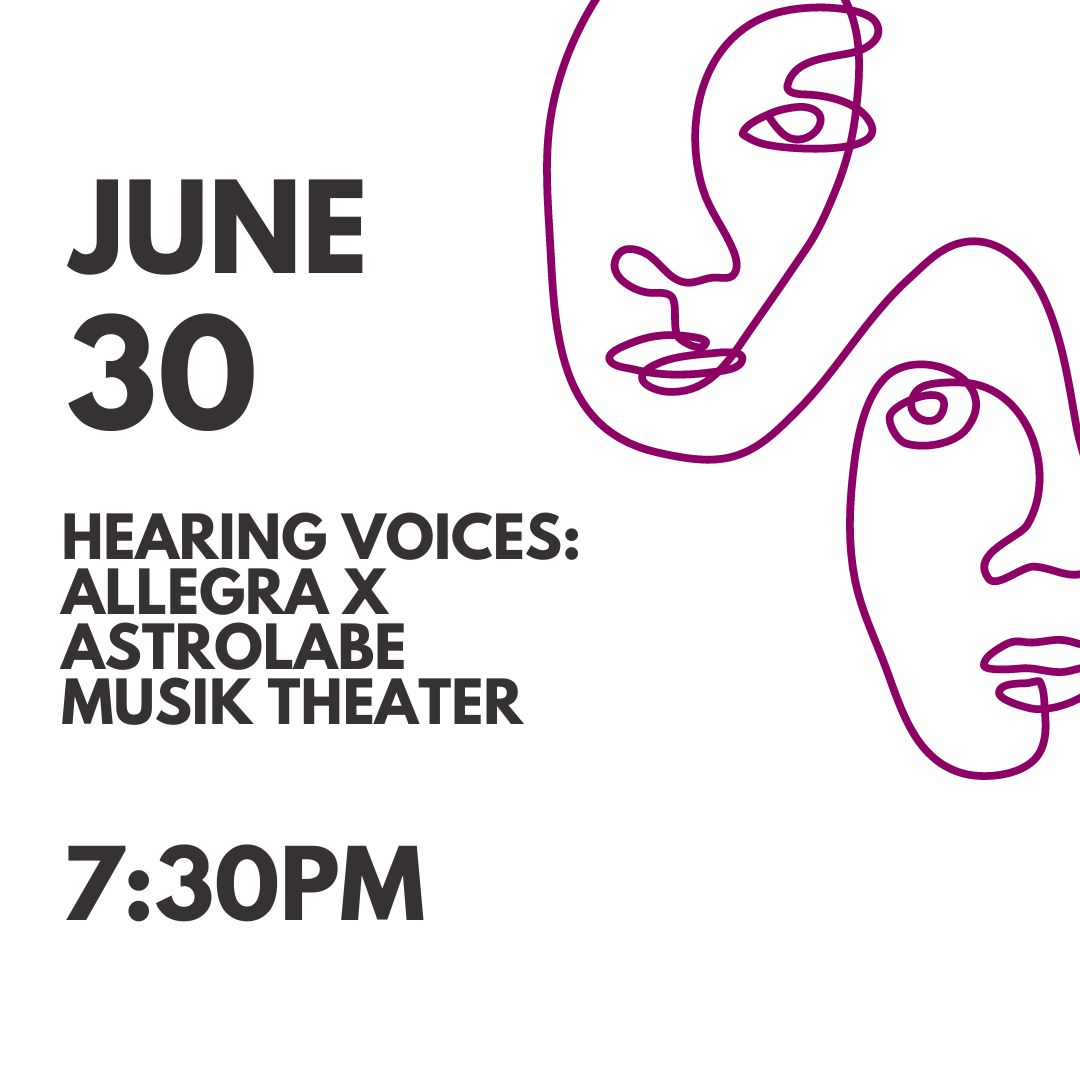 festivELLE day 2: featured concert
festivELLE 2023 | Hearing Voices
Friday, June 30, 2023 | 7:30pm
600 Hamilton St
Vancouver, BC
This concert takes place on the second evening of our two-day festivELLE 2023, a classical music festival celebrating the voices of female-identifying artists.
The program features the North American premiere of the evocative song cycle Hearing Voices for soprano, tape, and orchestra by UK-based composer Jocelyn Pook. Hearing Voices looks at the individual experiences of mental illness of a series of women from different generations, each portrayed in turn by the solo singer and with the musical potential of the human voice deeply embedded in the score.
The first half includes works from three female composers from all across Canada, who are all past participants in Allegra's Composer Incubator.
Also featured on this program is a short preview of two arias from Alice Ping Yee Ho's latest opera Labyrinth of Tears, detailing the journey of a teenage girl as she navigates the complexity of teenage identity and eating disorders. Performed by rising star Yenny Lee, with a libretto by Tong Wang and conducted by Janna Sailor. This production is set to premiere in the fall of 2025.
In order to make this performance as accessible as possible, tickets are being sold on a fixed scale. Please choose the ticket price that is most comfortable for you. A portion of each ticket sold will be donated to the BC Chapter of the Canadian Mental Health Association.
Please visit our website for more information.