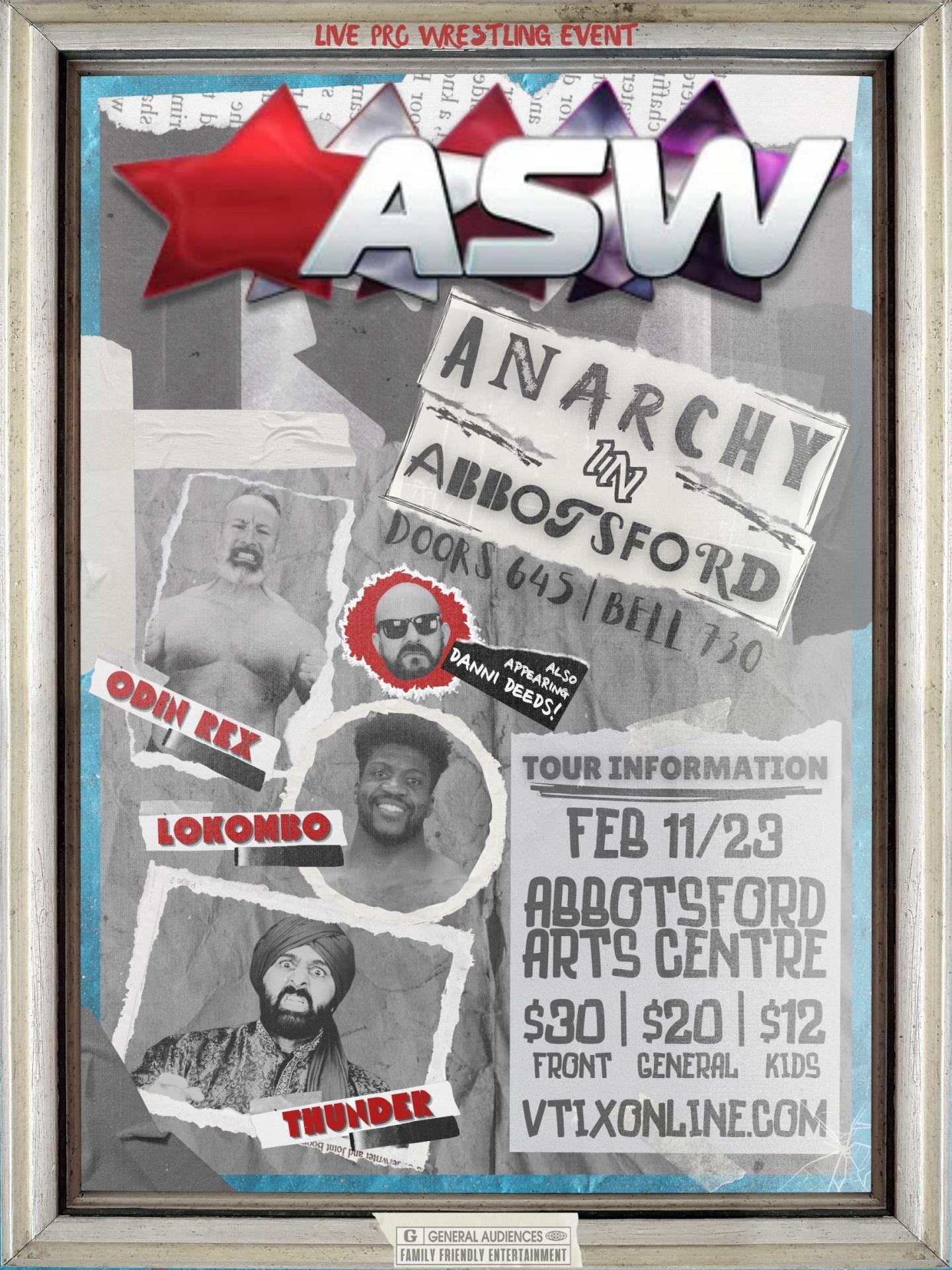 All Star Wrestling
ASW Wrestling presents: ANARCHY in ABBOTSFORD
Saturday, February 11, 2023 | 6:45pm
Abbotsford Arts Centre
ASW Wrestling presents: ANARCHY in ABBOTSFORD!
ASW returns to Abbotsford at the Abbotsford Arts Centre
SATURDAY, FEBRUARY 11, 2023 | 6:45PM Doors 7:30PM Belltime
MAIN EVENT: Tag Team Action as Team USA (Azeem the Dream and Christophyer Ryseck) will take on the new team of Battle Wasp and the Great Kasaki
A test for the Mighty One! Abbotsford's own The Mighty Lokombo with sidekick Denzel will be challenged by Dravco
Dangerous but Beautiful! Newcomer Rose will taken on the wiley Christina Von Eerie in a women's matchup not to be missed!
Home town boy, the dastardly Danni Deeds will make an open challenge in the ring!
The always controversial Scotty Mac will also be in action!
More matches to be signed - don't miss us at the Abbotsford Arts Centre on February 11, 2023!