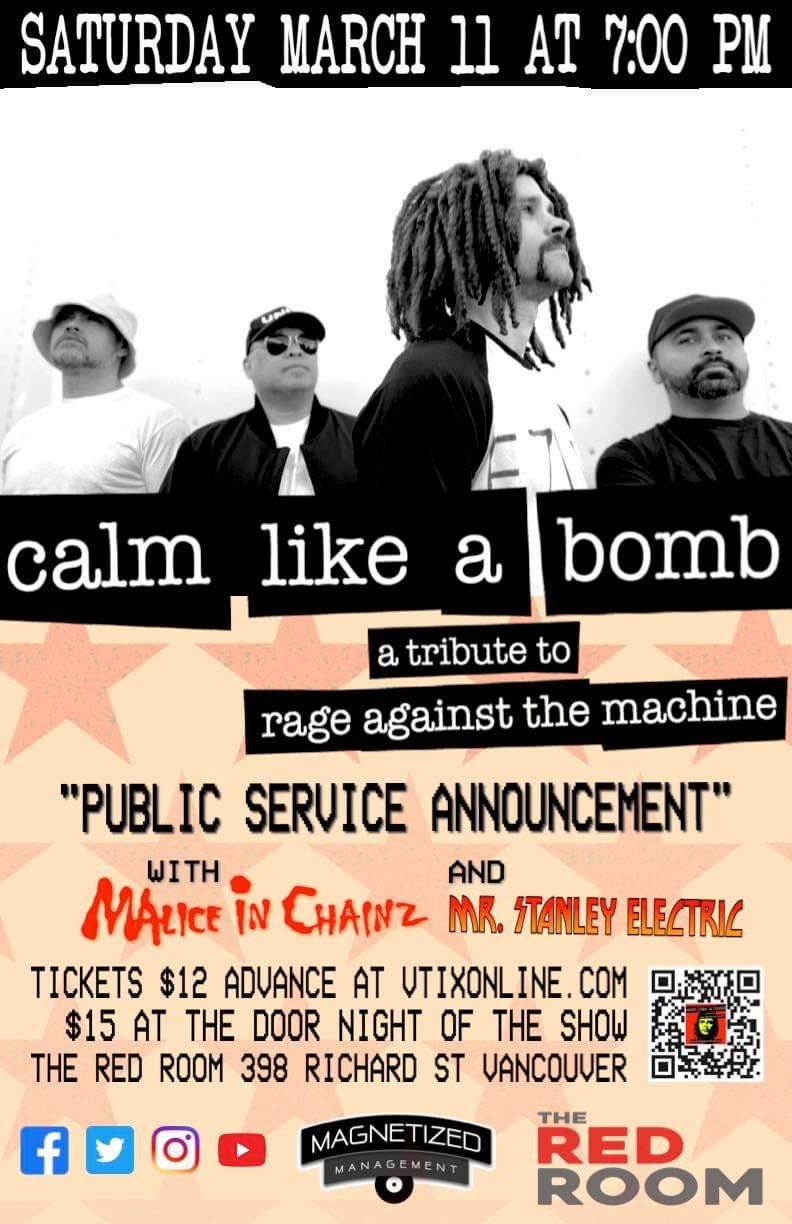 Magnetized Management presents
Calm Like A Bomb: a tribute to Rage Against The Machine With Special Guests Malice in Chainz and Mr Stanley Electric
Saturday, March 11, 2023 | 7:00pm
The Red Room
Magnetized Management brings you the show Rage Against The Machine was scheduled to perform, prior to Zack de la Rocha's medical tap, is being performed by Vancouver's very own "Calm Like A Bomb: a tribute to Rage Against The Machine." You will hear the songs from the Canadian set lists performed by RATM with unbelievable accuracy, paired with an amazing live presence, in one of the best venues in the city.
Advance tickets $12 at vtixonline.com or $15 at the door, night of the show.
Special guest openers are Mr. Stanley Electric and Malice In Chainz.
Please note the early start time so be sure to get there quick!