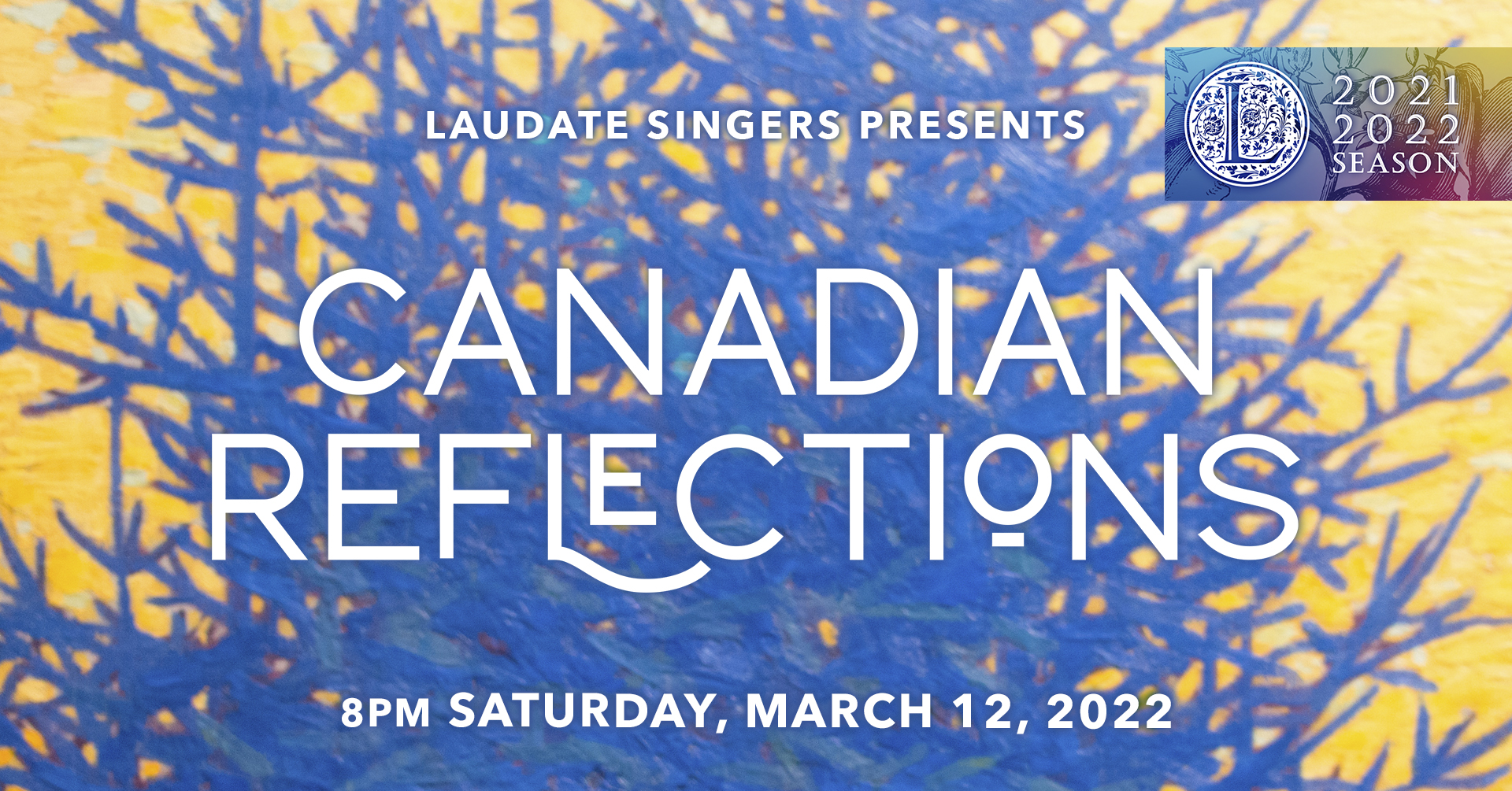 Laudate Singers
Canadian Reflections
Saturday, March 12, 2022 | 8:00pm
Highlands United Church
Laudate Singers with pianist Michael Creber
Laudate Singers takes a trip down memory lane with a program of all-Canadian music that includes past commissions by Chris Sivak, Kristopher Fulton, Bruce Sled and Emile Deedes-Vincke. New commissions by current composer-in-residence André Luiz Machado. Other pieces by Stan Rogers, Donald Patriquin, Dave Baker/Larry Nickel. Click here to view concert program.
Laudate Singers will be rapid tested for COVID-19 2 hours prior to showtime and pending negative results, will sing unmasked. Please contact us if you have any concerns or wish to have priority seating.
BC Vaccine Card and picture ID required for in-person attendance. Programming and COVID-19 protocols subject to change.
If you are unable to attend in person due to illness, please call Miriam at 604-729-6814 or email .
Laudate Singers gratefully acknowledges the financial support of the City of North Vancouver and the District of North Vancouver through the Arts & Culture Grants Program of the North Vancouver Recreation & Culture Commission, the District of West Vancouver through their community grant programs, the Province of BC, and the Canada Council for the Arts.

Live stream ticket holders: Please note your ticket purchase allows you to watch the concert as often as you like until March 31. Please do not share this link as it is exclusive to ticket holders only. For questions or concerns, contact Miriam at 604-729-6814 or .
We gratefully accept donations. Laudate Singers Society is a registered charity and all donations are tax deductible at CanadaHelps.