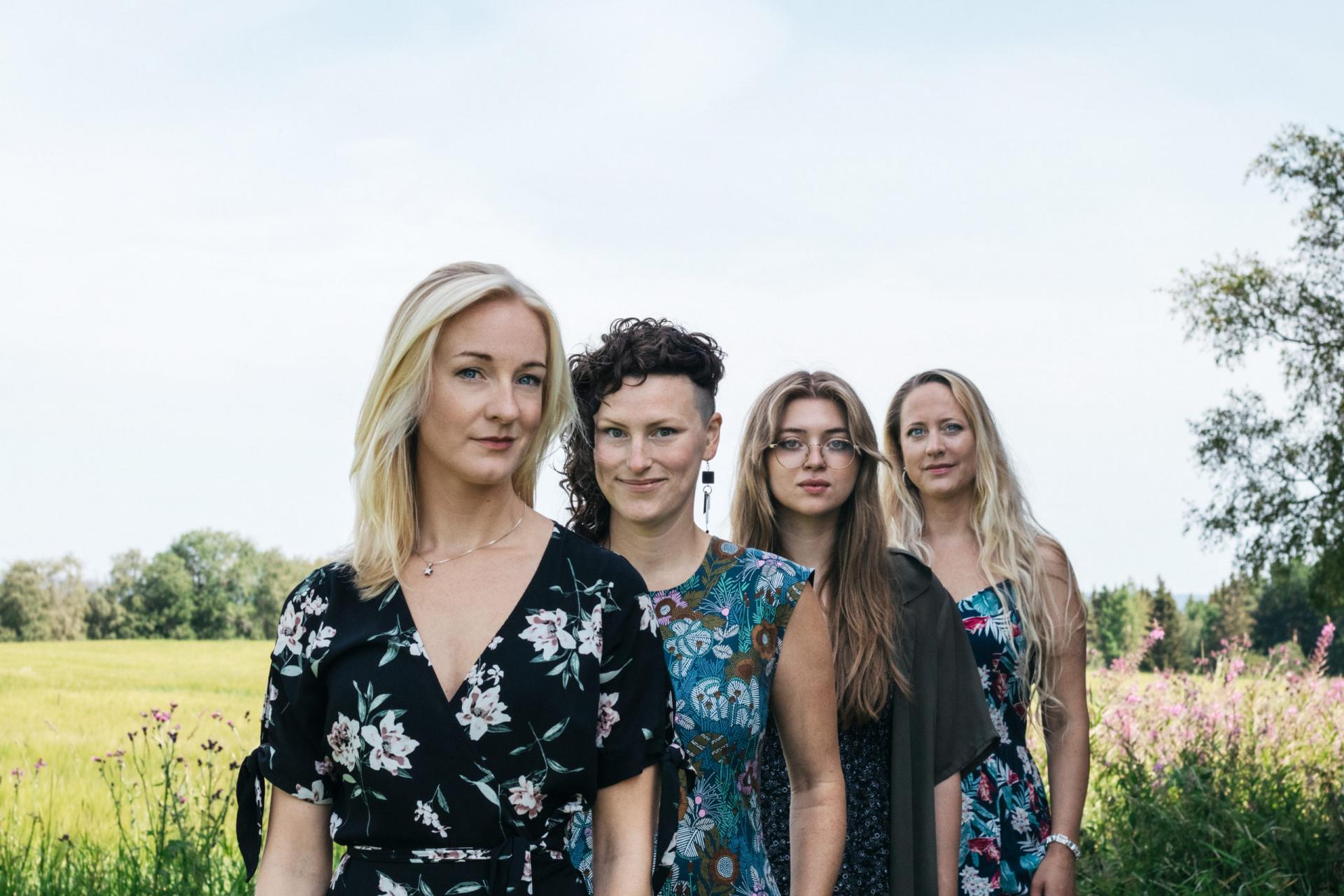 Caravan World Rhythms Presents
Kongero Swedish Folk'Appella with Vostok Trio
Tuesday, July 12, 2022 | 8:00pm
Fox Cabaret
2321 Main St. Vancouver
Join us for an evening of exquisite vocal music from Sweden and Eastern Europe.
Show 8pm / Doors 7pm
Featuring Kongero, Swedish Folk'Appella quartet.
Since 2005, they have performed their polyphonic a capella folk music (which they coin Folk'apella) all over Europe, Asia and the Americas, singing in concerts and leading workshops in traditional Swedish vocal music and vocal harmonies.
Kongero's repertoire consists of traditional and original songs and tunes arranged by the band members. Kongero's music tells tales of life, with moving love songs, dramatic medieval ballads, witty ditties, and spirited dances, in their native Swedish tongue. Traditionally, Swedish songs were sung solo by a woman, with Swedish mouth music most often performed solo by a man. Kongero's polyphonic music is characterized by tight harmonies, inciting rhythms, and the clarity of their beautiful voices that bring traditional Swedish folk song into modern times.
Opening the evening will be Vancouver's Vostok Trio. With a strong connection to their roots in Ukrainian music, singers Aliya Griffin, Emily Villavicencio, and Jessica Hood also share a love of the rich and varied, yet often interconnected musical and cultural traditions from across Eastern Europe and the Balkans. Their performances are filled with a diverse range of music from across the region in numerous languages and dialects. A Polish lament, a Croatian harvest song, a dissonant Bulgarian chant, a Ukrainian spring song first heard on a Kyiv subway - Vostok takes the listener from bliss to despair and back again.