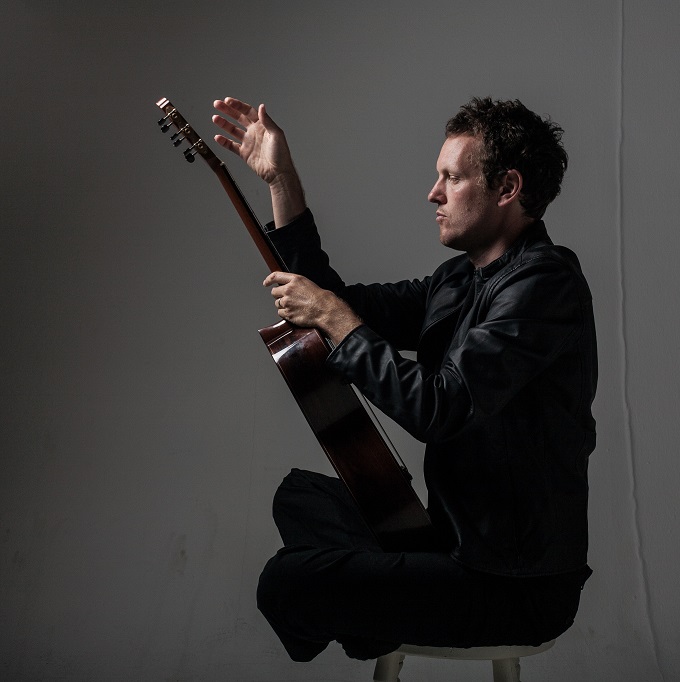 Online Sales Have Ended. There will be Tickets available at the Door, starting at 7pm.
Caravan World Rhythms presents
Derek Gripper - African Guitar
Saturday, March 18, 2023 | 7:30pm
Victoria Event Centre
1415 Broad St., Victoria, BC V8W 2B2
NOTE: Venue has been changed to take place at the Victoria Event Centre. EARLY SHOW SLOT.
Derek Gripper is known for his groundbreaking technique for evoking the West African kora on the guitar. He is a composer and arranger and tours globally playing with many of the world's greats in the world's most prestigious halls.
Since his two recordings documenting his translation of the works of Toumani Diabaté, "One Night on Earth" (2011) and the Songlines Award winning "Libraries on Fire" (2016) his recent recordings, including "A Year of Swimming" (2020) and "Billy Goes to Durban," (2021) and "Sleep Songs for My Daughter" (2022), dovetailing between original compositions, spontaneous improvisation and interpretations of works by composers like J.S. Bach, Arvo Pärt, Salif Keita, Fanta Sacko and Baaba Maal, bringing seemingly disparate traditions and musical practices together in a seamless guitar experience.
***
It took Derek Gripper untold hours of painstaking work to transcribe note-for-note the complex compositions of Malian kora player Toumani Diabaté and find a way of playing them on six-string guitar. The results appeared on his ninth album, "One Night on Earth." The album created an unprecedented meeting point between the written tradition of Western classical music and the oral tradition of the West African griots.
Critical acclaim was quick to follow. Classical guitar legend John Williams said he thought it was "absolutely impossible until I heard Derek Gripper do it." Toumani Diabaté himself asked for confirmation that it was indeed just one person playing one guitar. Both invited Derek to collaborate with them: Derek performed with Williams in London's Shakespeare's Globe and King's Place, and with Diabaté and his Symmetric Orchestra at the Acoustik Festival Bamako, Mali. His 2016 Carnegie Hall debut paired him with Mali's Trio da Kali, and the UK's Songlines honoured him with their award for the best album in Africa and the Middle East.
"Five stars… Gripper has brilliantly transferred [the kora] repertoire onto a regular six string guitar. He sees [Toumani] Diabaté as the Segovia, or indeed John Williams, of the kora, championing it as a solo instrument. And Gripper brilliantly takes it back to the guitar. He's opening a whole new repertoire of classical guitar music… bringing African guitar into the classical mainstream."
ARTIST WEBSITE: https://www.derekgripper.com/