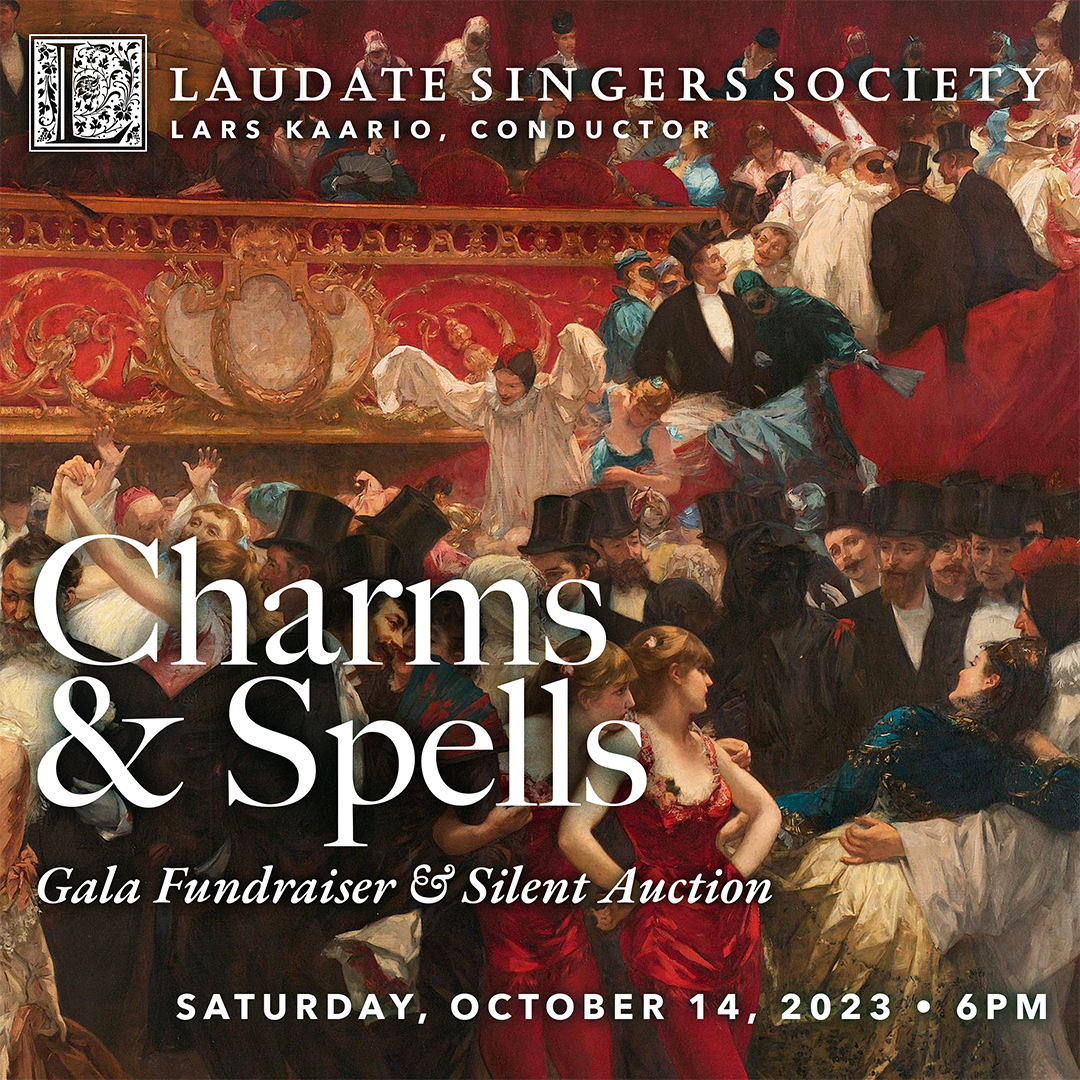 Laudate Singers Society
Charms & Spells
Saturday, October 14, 2023 | 6:00pm
Seymour Golf & Country Club
3723 Mt Seymour Pkwy
Halloween is just around the corner! Enjoy a buffet dinner, a silent auction, and a concert of scintillating spooky songs performed by members of Laudate Singers, Paragon Singers, and special guests. Costumes welcome!
The $125 entrance fee to this evening supports the Laudate Singers Society's 2023-2024 concert season for Laudate Singers and Paragon Singers. A charitable tax receipt of an estimated $45 will be issued to you.
Doors open at 6 pm – Buffet dinner at 7:15 pm
Reserve by October 9, 2023. Seats must be pre-reserved - no walk-ups. Please email, or call 604-729-6814
We gratefully accept donations. Laudate Singers Society is a registered charity and all donations are tax-deductible at CanadaHelps.
Laudate Singers gratefully acknowledges the financial support of the City of North Vancouver and the District of North Vancouver through the Arts & Culture Grants Program of the North Vancouver Recreation & Culture Commission, the District of West Vancouver through their community grant programs, the Province of BC, and the Canada Council for the Arts.