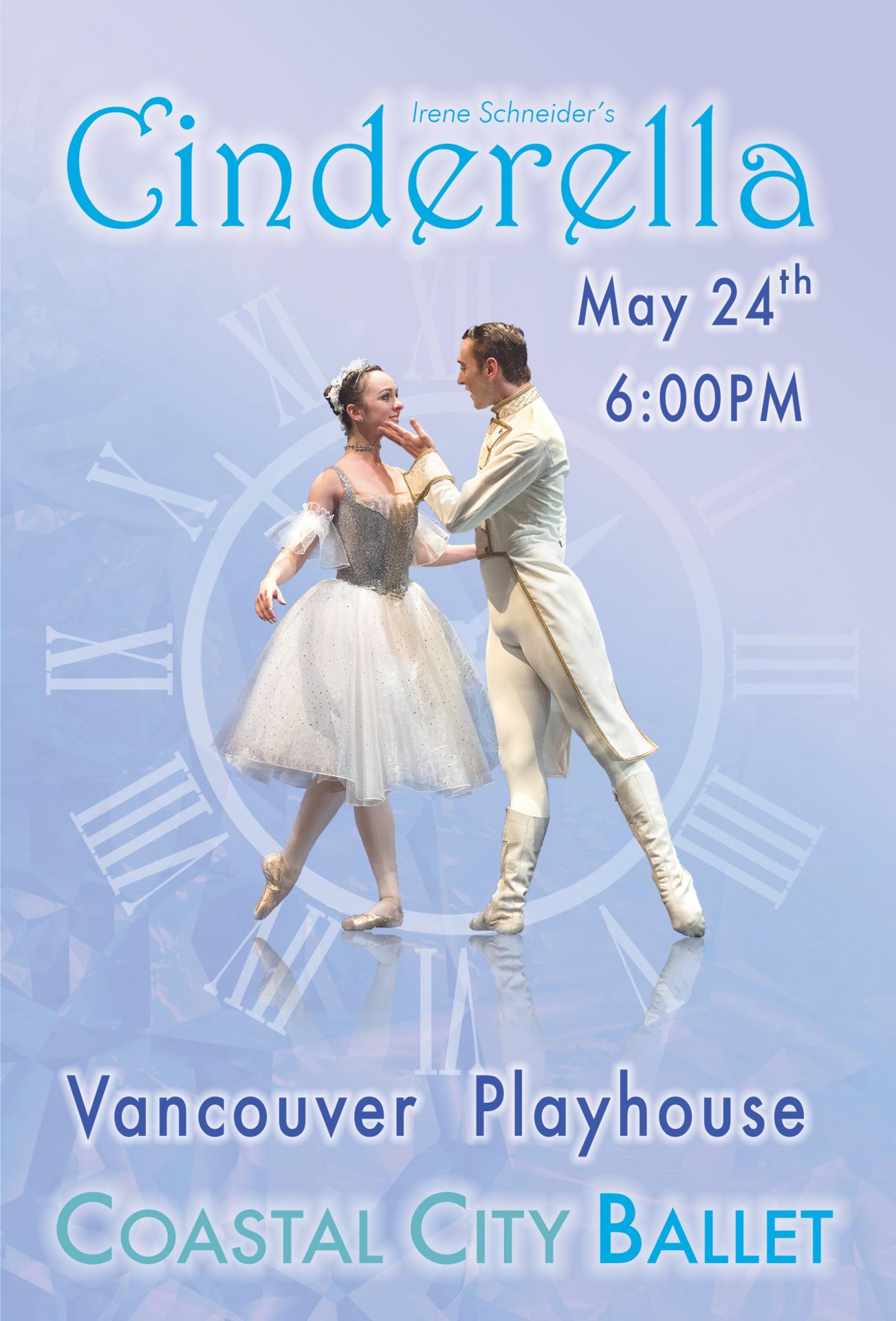 Coastal City Ballet performs Cinderella
Tuesday, May 24, 2022 | 6:00pm
The Vancouver Playhouse
Running Time: 2hrs (including 1 intermission and 1 pause)
Fall in love again in a magical world where a young girl finds love and happiness through her acts of kindness! Originally choreographed for Coastal City Ballet in 2015, Irene Schneider's Cinderella tells the endearing "rags to riches" tale through captivating choreography, comedic acting, and Prokofiev's beautiful score.
Coastal City Ballet closes the 2021-2022 season with its critically acclaimed production of Cinderella. One of the most enduring and beloved tales in the world, Irene Schneider's Cinderella showcases the diverse talents of Coastal City Ballet. With hauntingly beautiful music by Sergei Prokofiev, this classical full-length ballet is brought to life by the technical finesse of the Coastal City Ballet dancers, beautiful costumes by Stefan Stanisic and the imaginative set created in Germany by Eberhard Matthies.
Everyone including children of any age requires a ticket. Children of school age qualify for the Student pricing. Anyone with a Student ID card (high school, college/university etc) qualifies for the Student pricing.
For Senior and Student tickets please select the "Student or Senior" class and enter the promo code "PLAYHOUSE". The discount will be applied at checkout.
For group ticket purchases of over 10 + people please call Vtix Solutions, toll-free @ 1-888-961-6111, Ext 101.
Please note that there is no photography or filming by audience members allowed during the performance. Doors open 1 hour before showtime.
Covid-19 protocols at the Vancouver Playhouse will be removed starting April, 8th 2022 for all patrons.