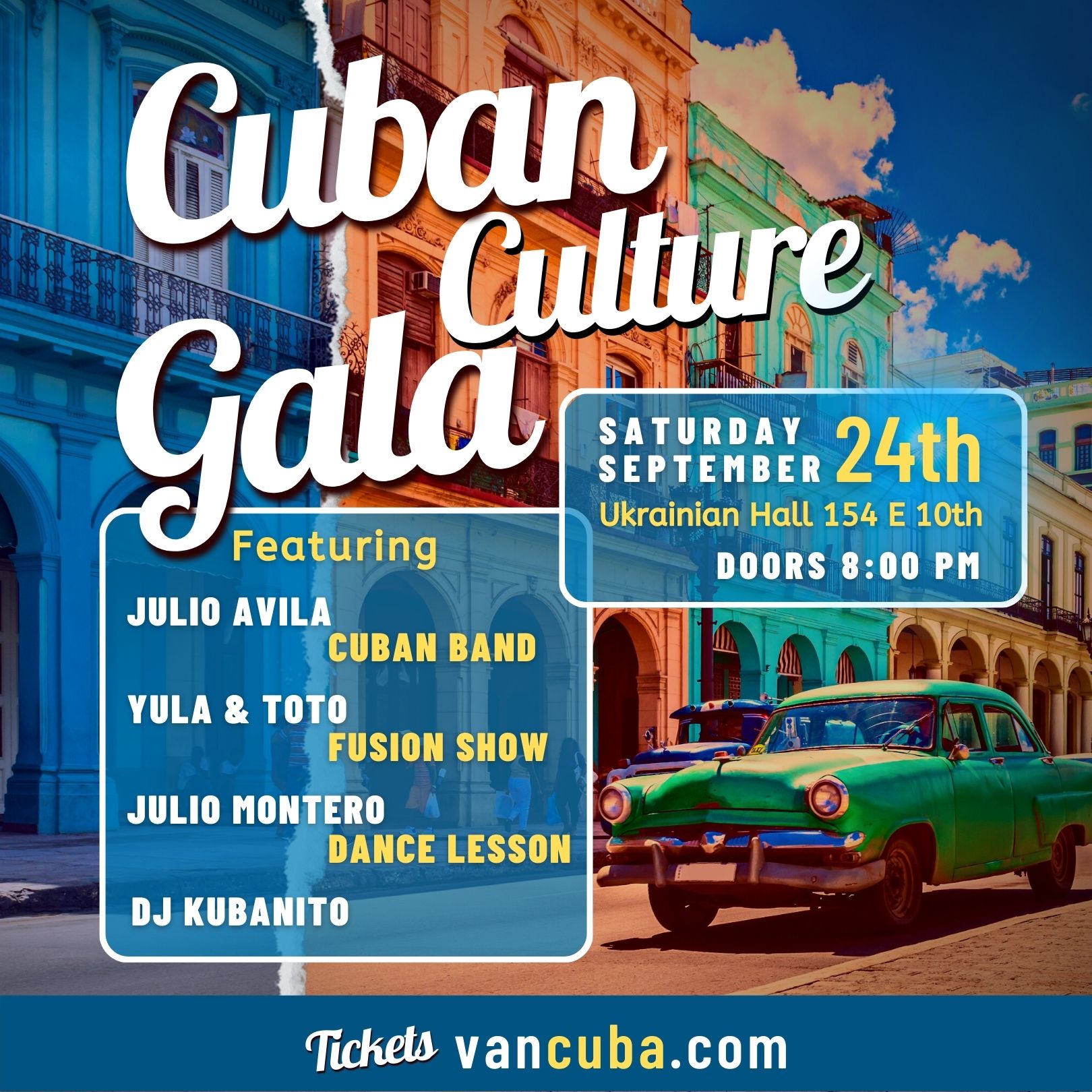 Feel our spirit
CUBAN CULTURE GALA
Saturday, September 24, 2022 | 8:00pm
Ukrainian Hall
154 East 10th Avenue, Vancouver, BC, V5T 1Z4
Welcome to a celebration of Cuban culture featuring its signature ambassadors in Vancouver:
Julio Avila Cuban Band
Yula & Toto Berriel
DJ Kubanito
Julio Montero
It'll be an evening of sublime music and beautiful dancing. The night will start with a complimentary dance lesson by Julio Montero at 8:30 pm (everybody is welcome to participate). Our main act will be Vancouver's new music sensation, the Julio Avila Cuban Band, starting at 9:15 pm and playing two separate sets. In between, you'll be treated to a Cuban fusion dance performance by Yula, and Toto on drums. Throughout the night, DJ Kubanito will be playing the hottest Cuban music hits.
Event details:
Date: Saturday, September 24th
Venue: Ukrainian Hall, 154 East 10th Avenue, close to Main and Broadway
Doors: 8:00 pm
Admission: $35 in advance, more at the door.
Licensed event / No minors