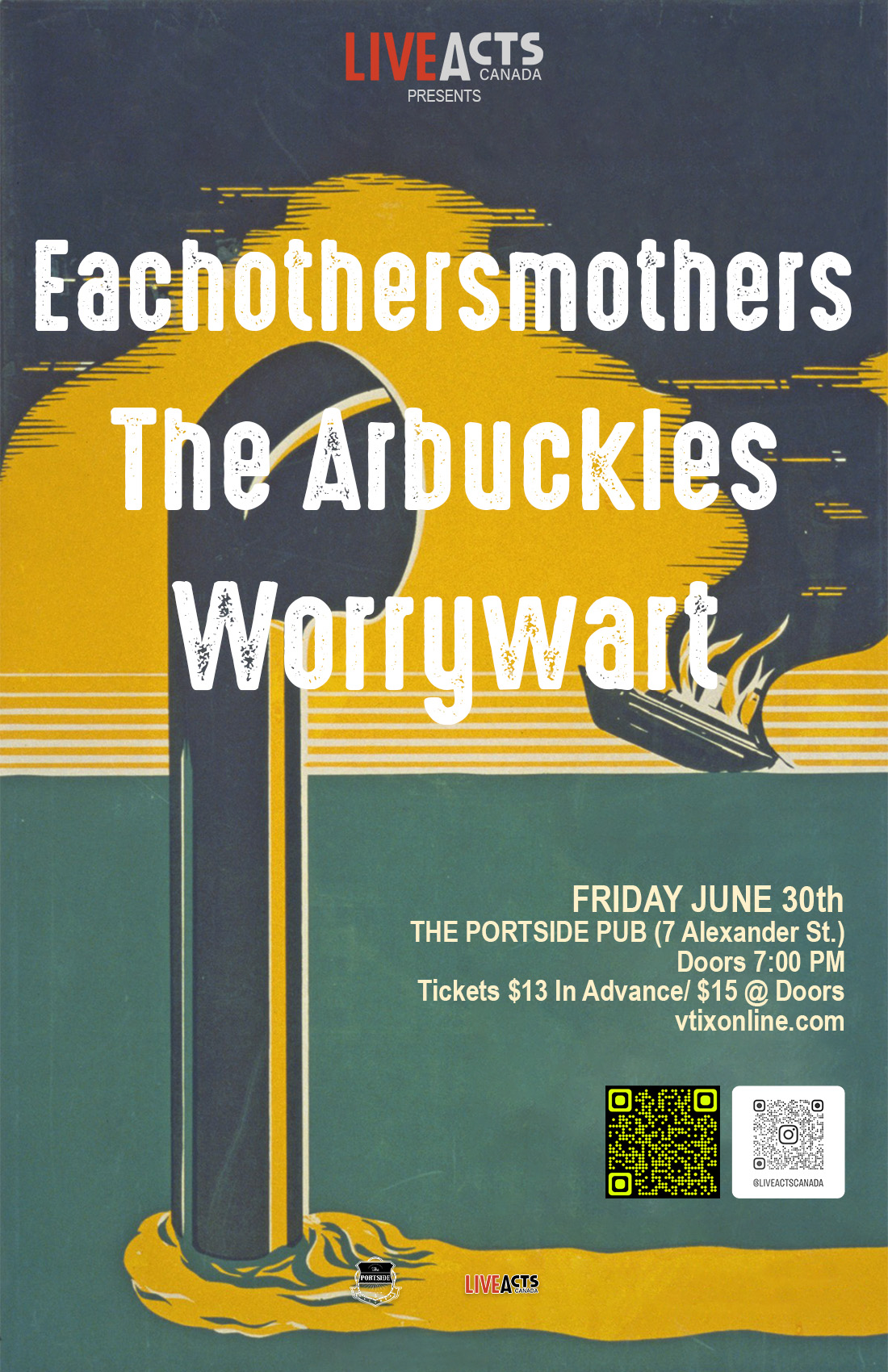 eachothersmothers with Special Guests Ramen Fog and AHRF
Friday, June 30, 2023 | 7:00pm
The Portside Pub
7 Alexander St., Vancouver, BC V6A 1E9
Live Acts Canada Presents
eachothersmothers with Special Guests Ramen Fog and AHRF
The Portside Pub. Doors: 7:00PM/ 19+
Tickets $13.00 In Advance $15.00 @ The Door
THE PORTSIDE PUB, 7 Alexander St
Eachothersmothers //
Eachothersmothers is a locally grown band from the lower mainland BC. They are made up of Anthony Reynoldson bass, Zeph Pages on drums, and Giuliano Patane on guitar and vocals. They each bring their own influences and perspectives to the group to form what has become their signature sound that they call psychedelic post punk funk.
https://www.facebook.com/eachothersmothersband/
Ramen Fog //

Much like the Japanese comfort soup in which their name originated, Vancouver-based Ramen Fog have been meticulously concocted with calculated ingredients for just over a year now; culminating in their indie pop, soul-infused music. The four piece have been intricately interwoven together since their first band practice, combining their individual backgrounds in music with contemporary influences such as Corinne Bailey Rae and Hiatus Kaiyote to form a sound not replicated in the Vancouver scene.
https://www.instagram.com/ramenfog/
AHRF //
AHRF is a raw independent alternative rock band from Canada. They pull inspiration from 2000s alt rock and a variety of Canadian punk bands. AHRF's lyrics are poignant, sarcastic, and self deprecating; focused on a feeling or problem the narrator is struggling with. Muscular choruses, blistering guitars, and an intense rhythm section are all part of the AHRF sound.