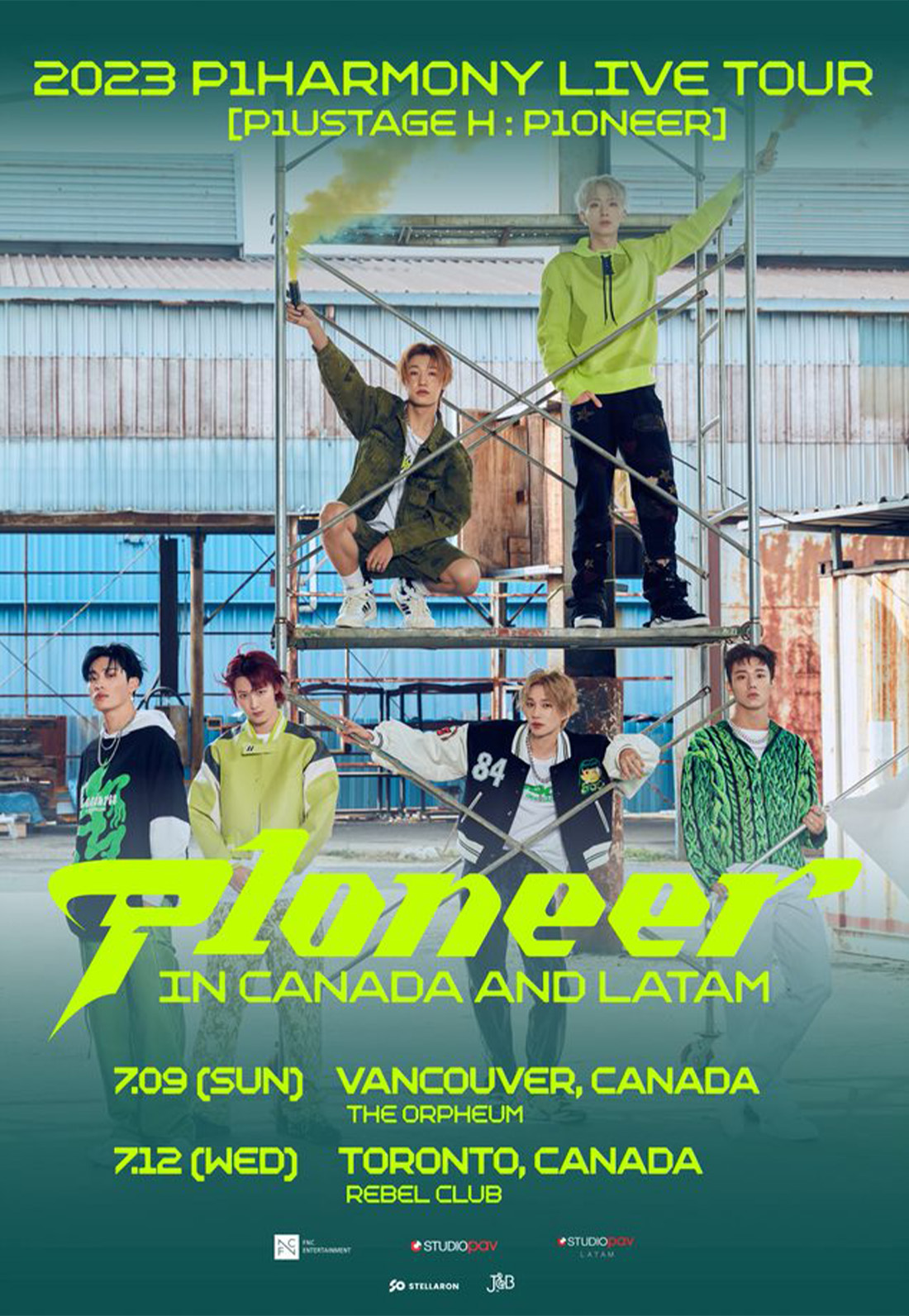 2023 P1Harmony Live Tour
Sunday, July 9, 2023 | 7:00pm
The Orpheum - Vancouver
CA , 601 Smithe St, Vancouver, BC V6B 3L4, Canada
P1HARMONY is a 6 member K-Pop group under FNC Entertainment and consists of members Keeho, Theo, Jiung, Intak, Soul, and Jongseob. They debuted in October 2020 with the title track 'SIREN' and have become one of the most popular groups of the 4th generation of K-Pop.
Their music is a mix of hip-hop and pop and each title track has their fans hooked and wanting more. Their powerful raps and transcending vocals have their fans wrapped around their fingers in the best way possible.
After seeing such huge success in their US tour earlier this year, P1HARMONY will be extending their tour into Canada and Latin America!. The boys will be performing in 7 countries including cities in, Canada, Puerto Rico, Colombia, Ecuador, Brazil, Chile, and Mexico!
Don't 'BACK DOWN' from the excitement and join P1HARMONY as they look to break and create more unforgettable memories and performances for their fans.
*For wheelchair-accessible seating, please call V-Tix toll-free at -1888-961-6111. EXT 102