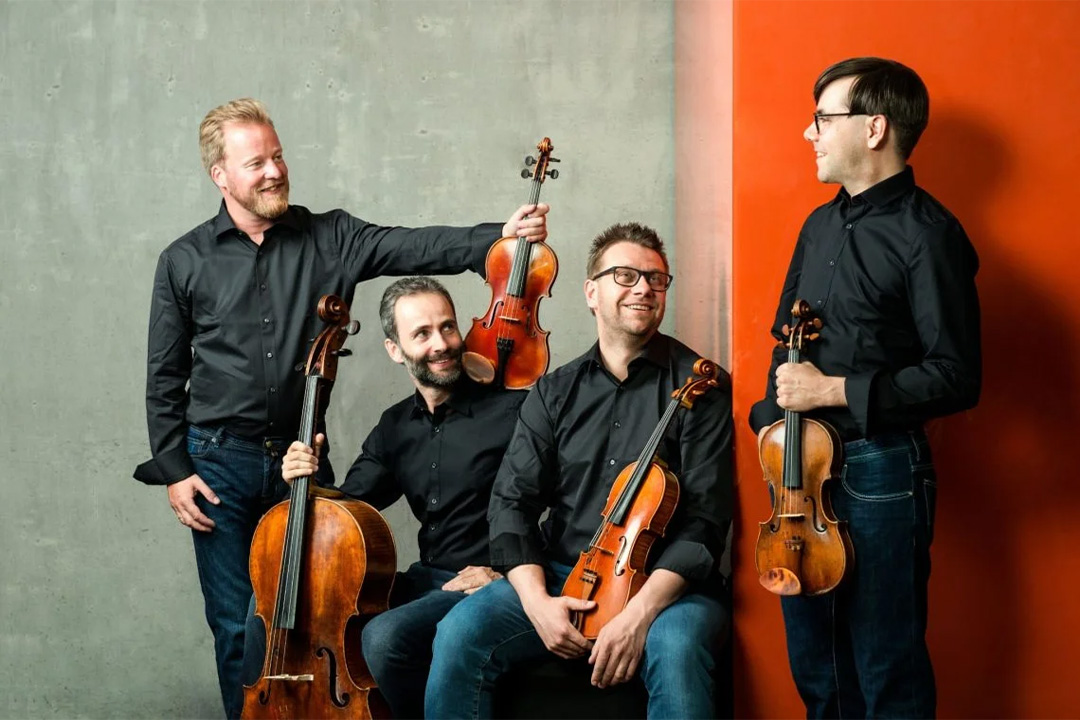 Friends of Chamber Music Present Zemlinsky Quartet
Tuesday, October 17, 2023 | 7:30pm
Vancouver Playhouse
600 Hamilton St, Vancouver, BC V6B 2P1
Friends of Chamber Music Present Zemlinsky Quartet, Tuesday, October 17, 2023, 7:30 PM

A welcome return performance from this much-lauded Czech ensemble. "…an urbanity to its playing, which gave way to fervor, with the players sometimes rising from their seats at crucial musical moments." Strad – Wigmore Hall 2022

• Germaine Tailleferre: String Quartet/Quatuor à Cordes

• Alexander von Zemlinsky: String Quartet No. 1, Opus 4 (1896)

• Ludwig van Beethoven: String Quartet No. 9 in C Major, Opus 59, No. 3 "Razumovsky"