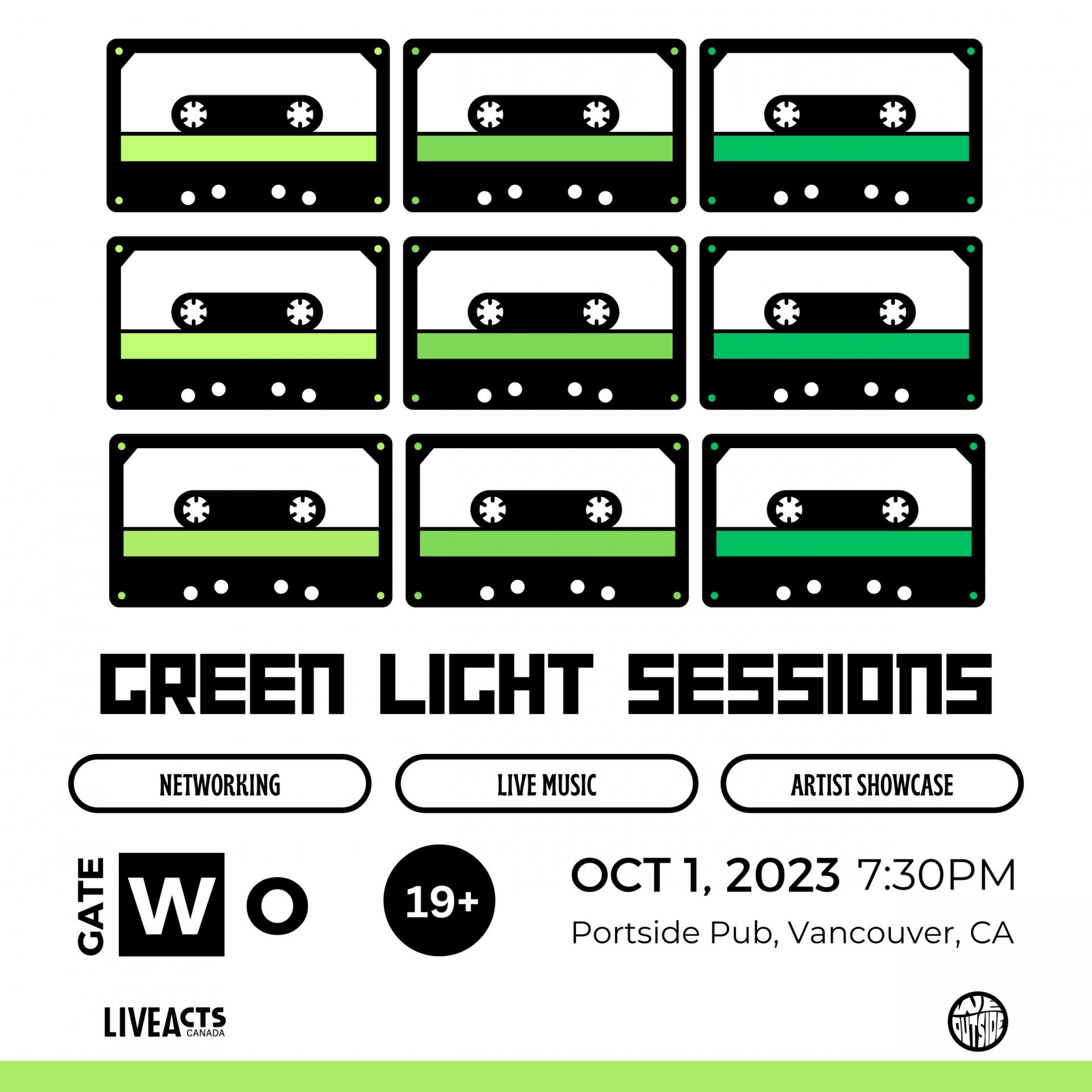 We Outside and Live Acts Canada present:
Green Light Sessions
Sunday, October 1, 2023 | 7:00pm
The Portside Pub
7 Alexander St, Vancouver, BC V6A 1E9
It's been a journey, and we're thrilled to flip the switch again! The spirit of collaboration, artistry, and pure passion comes alive as We Outside presents the much-anticipated return of the Green Light Sessions on October 1st ✳️
Dive deep into an enriching artist networking experience, then lose yourself in back-to-back artist showcases that promise to inspire and connect. Let's celebrate the resilience of our community and the unbreakable bond of music. After all, the stage isn't the same without you. Come, be a part of the magic.