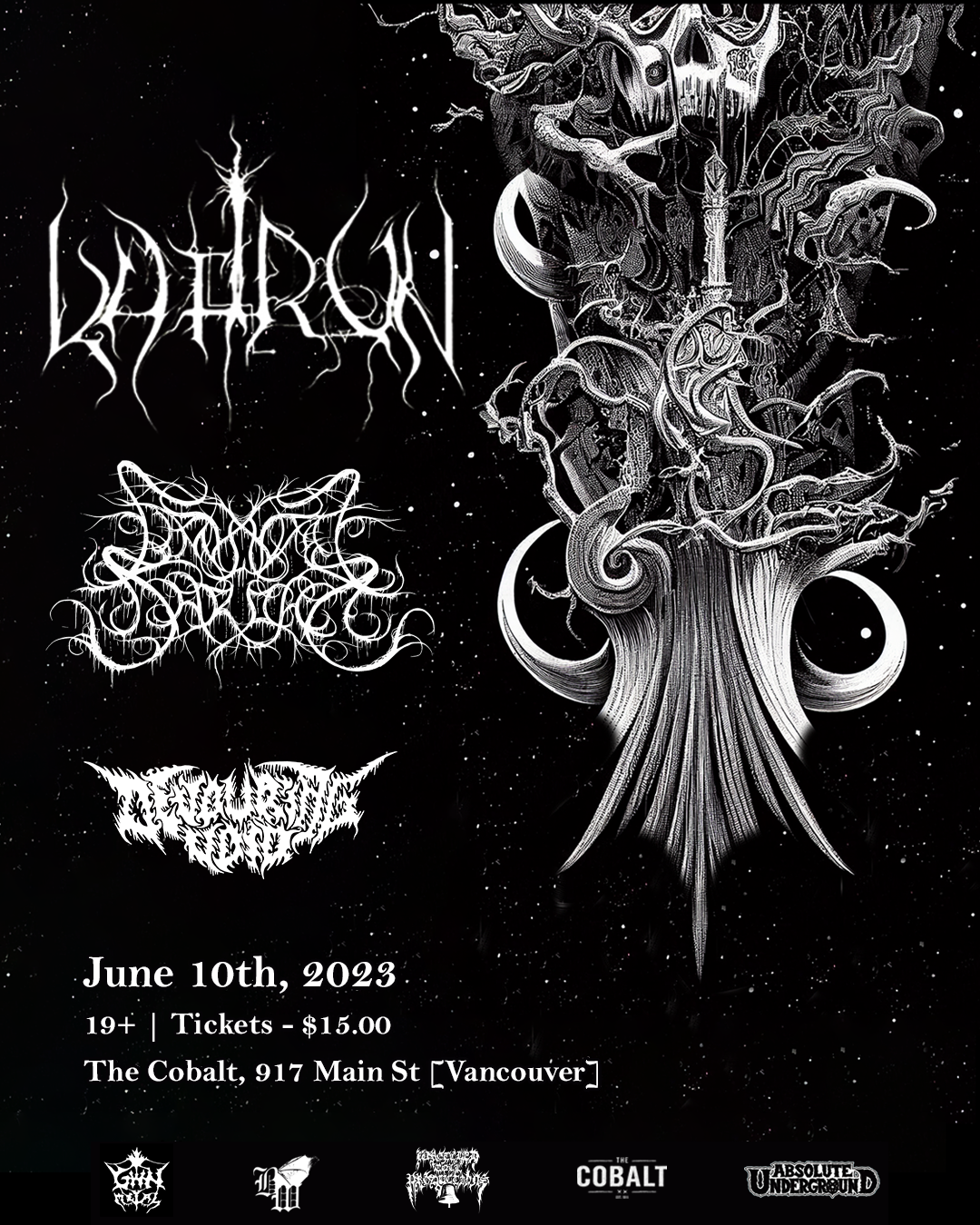 Underground Black Metal Night - Kafirun, Akyros Expanse, & Devouring Void
Saturday, June 10, 2023 | 7:00pm
The Cobalt - 917 Main St
Vancouver
GWN.metal Promotions & Wretched Toll Productions are proud to present a night of BC Underground Black Metal. Headlined by the otherworldly KAFIRUN, marking the official return of atmospheric architects AKYROS EXPANSE, & old school purists DEVOURING VOID. All bands will be performing new music worshiping chaos, death, and the cosmos.
Kafirun (Atmospheric/Dissonant Black Metal)
https://kafirun.bandcamp.com/music
Akyros Expanse (Atmospheric Black Metal)
Devouring Void (Old School Black Metal)
***Special Guests from Victoria, BC***
https://devouringvoid.bandcamp.com/releases
19+
Come early, hang out, & mosh hard!
Sponsored by: Absolute Underground
Artwork by: Broken Wing Visual Media
Upcoming Events: https://www.facebook.com/GWN.Metal/
Stay Connected: https://linktr.ee/GWN.metal