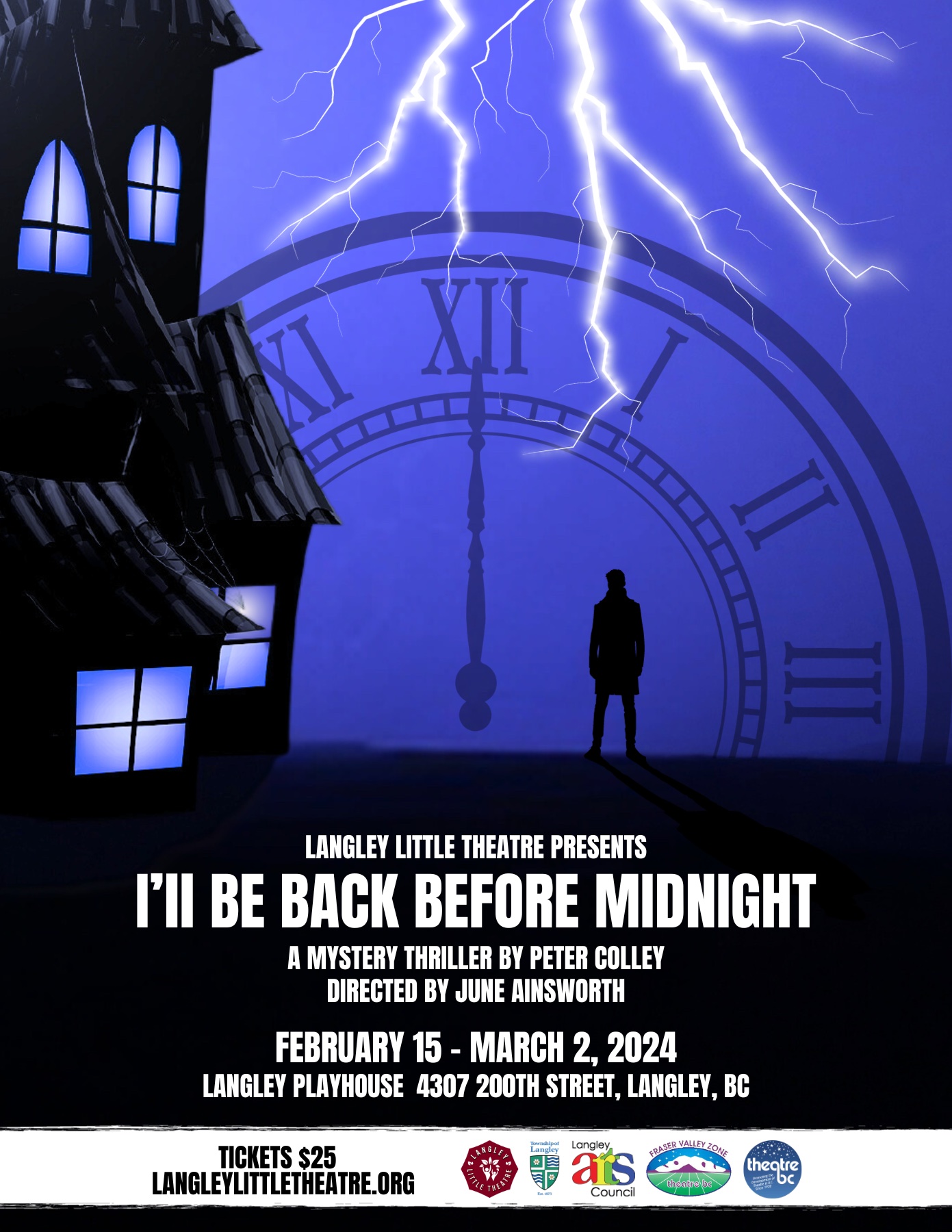 I'll Be Back Before Midnight - SOLD OUT!
Saturday, February 24, 2024 | 7:30pm
Langley Playhouse
4307 200 St, Langley, BC
DESCRIPTION:
I'll Be Back Before Midnight, by Peter Colley
Directed by June Ainsworth
Tickets: $25
Jan is a young wife recovering from a nervous disorder. She and her husband rent a remote cabin from an odd farmer who delights in telling gruesome ghost stories. Then the husband's strange sister arrives, and all manner of frightening events occur. What happens to fragile Jan as bodies appear and disappear gives this classic thriller its tremendously frightening impact.
To book a wheelchair space, please call V-tix at 1-888-961-6111