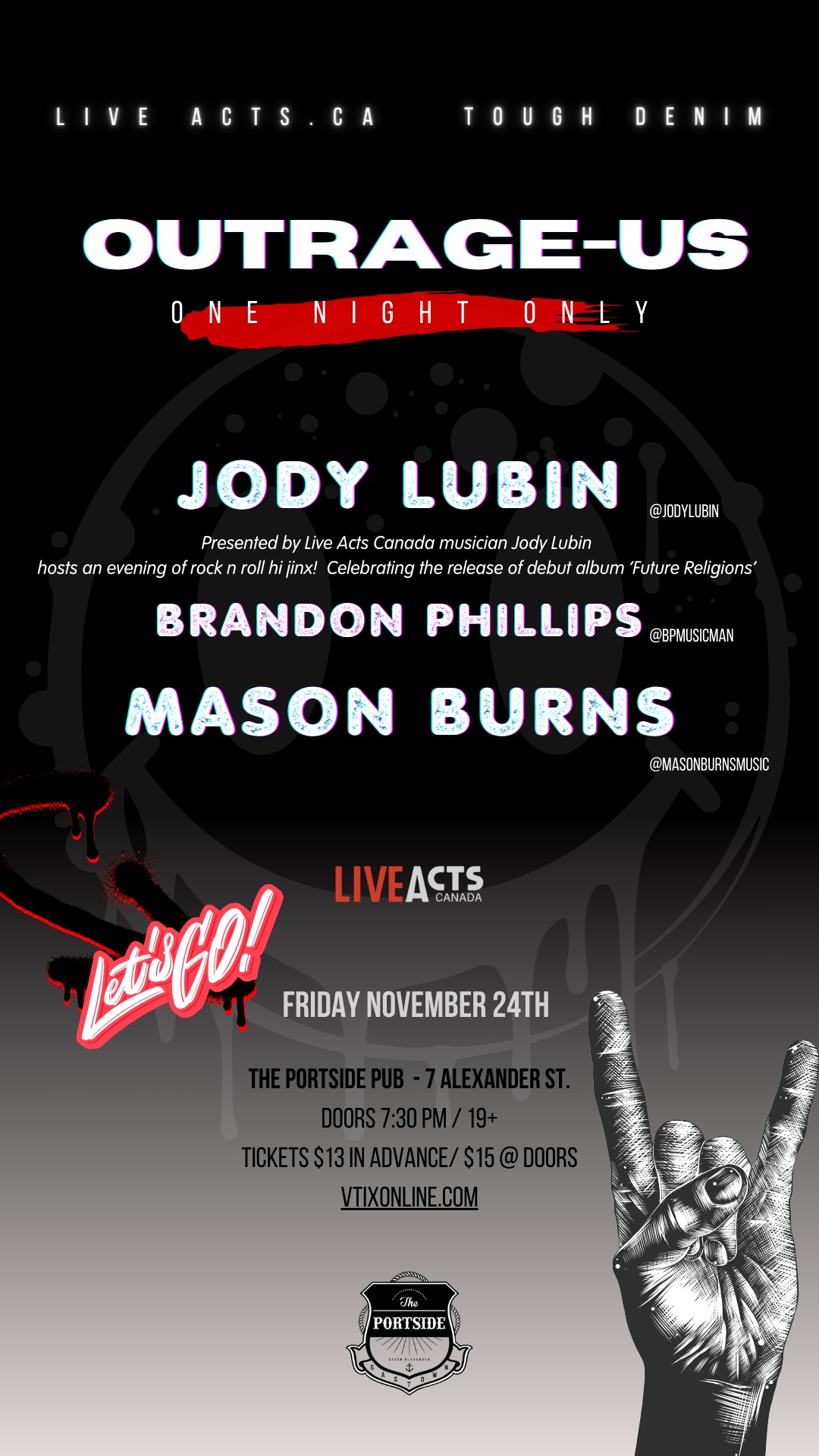 Jody Lubin with Special Guests Mason Burns and Brandon Phillips
Friday, November 24, 2023 | 7:30pm
The Portside Pub
7 Alexander St, Vancouver, BC V6A 1E9
Live Acts Canada Presents:
Jody Lubin with Special Guests Mason Burns and Brandon Phillips
Presented by Live Act Canada musician Jody Lubin hosts an evening of rock n roll hi jinx! Celebrating the release of debut album 'Future Religions'.
The Portside Pub. Doors: 7:30PM/ 19+
Tickets $13.00 In Advance $15.00 @ The Door THE PORTSIDE PUB, 7 Alexander St.
Jody Lubin //
Website: www.jodylubin.com
Instagram: www.instagram.com/jodylubin
Mason Burns //
Instagram: www.instagram.com/masonburnsmusic
Brandon Phillips //
Instagram: www.instagram.com/bpmusicman