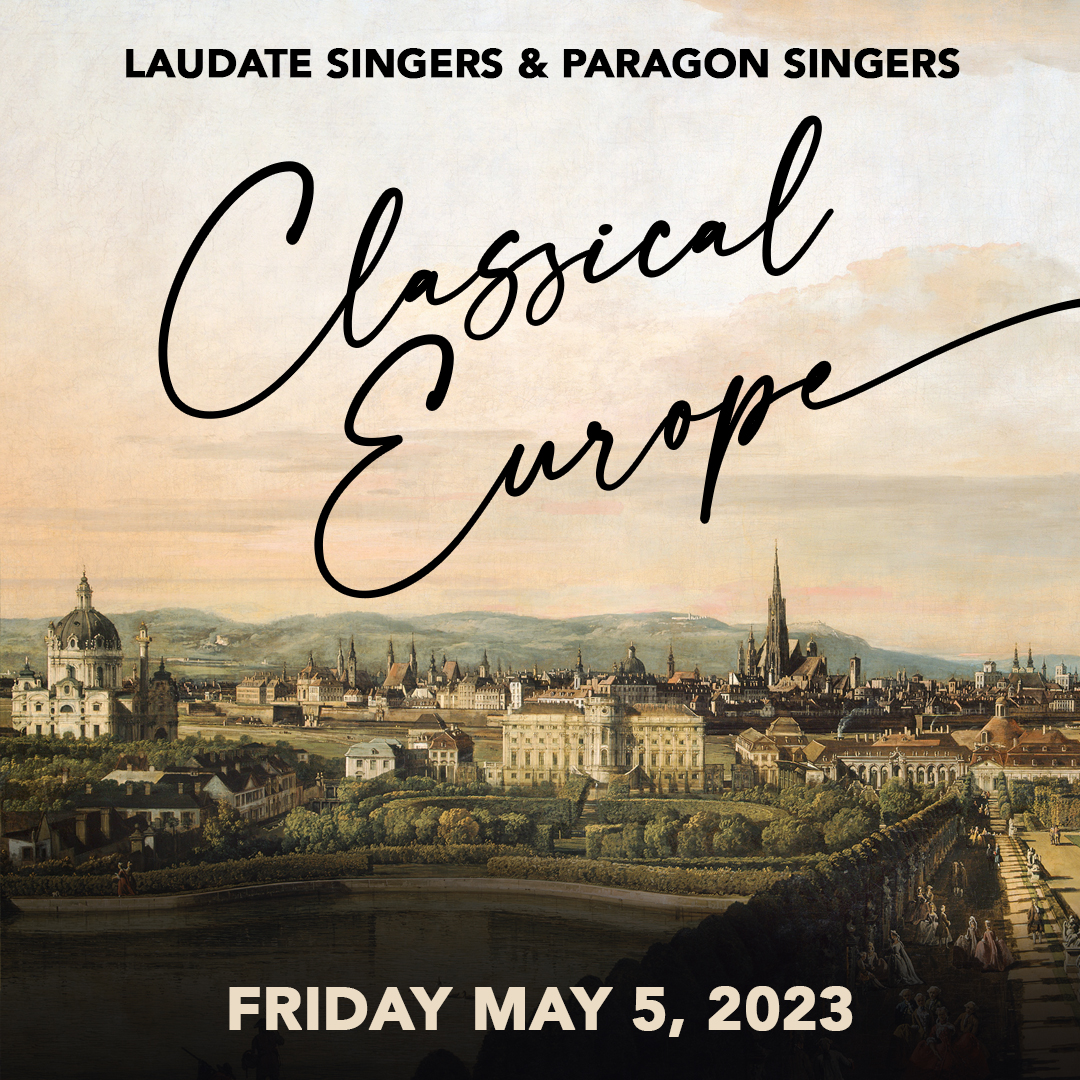 Paragon Singers & Laudate Singers
Classical Europe
Wednesday, May 31, 2023 | 8:00pm
West Vancouver United Church
2062 Esquimalt Ave, West Vancouver, BC V7V 1S4
Did you miss our Classical Europe concert? Fear not because you can still watch it online as often as you like until May 31, 2023! Enjoy the music of Mozart, Schubert, Haydn, Bruckner, and Zelenka with Paragon Singers, Laudate Singers, and guest organist Angelique Po under the baton of artistic director Lars Kaario and assistant conductor Marco Del Rio. Also featuring Canadian pieces by Sewepagaham, McIntyre, and the world premiere of a new commission by our composer-in-residence, André Luiz Machado. Download pdf of program here.
Please do not share this link as it is exclusive to ticket holders only.
For more information, visit our website at www.laudatesingers.com, email or call 604-729-6814.
Go to Canada Helps to donate to Laudate Singers Society.
Laudate Singers Society gratefully acknowledges the financial support of the City of North Vancouver and the District of North Vancouver through the Arts & Culture Grants Program of the North Vancouver Recreation & Culture Commission, the District of West Vancouver through their community grant programs, the Province of BC, and the Canada Council for the Arts.