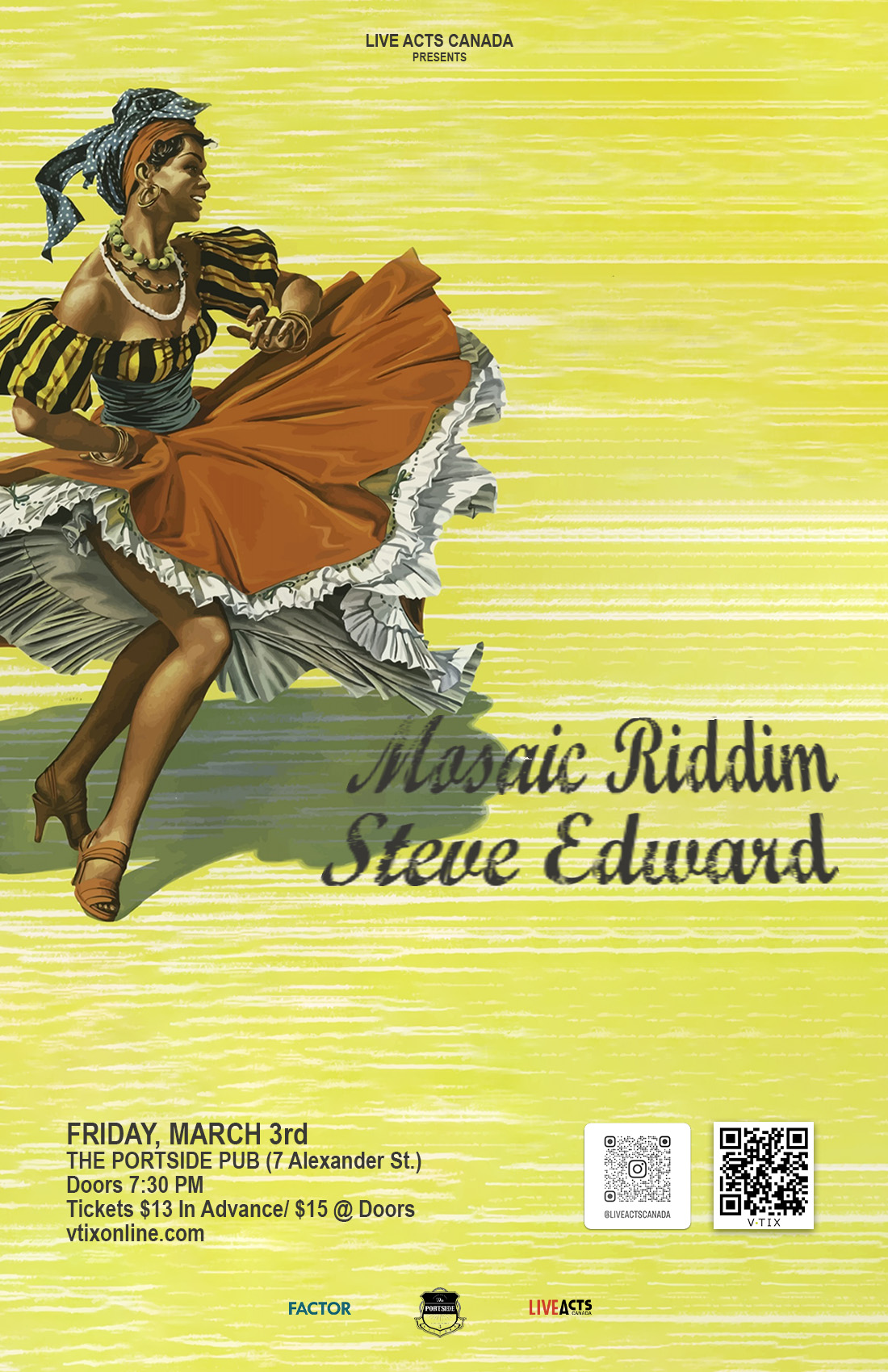 Mosaic Riddim
Friday, March 3, 2023 | 7:30pm
The Portside Pub
Live Acts Canada Presents
Mosaic Riddim
Live From The Portside Pub. Doors: 7:30 PM/ 19+
Tickets $13.00 In Advance $15.00 @ The Door
THE PORTSIDE PUB, 7 Alexander St.
Mosaic Riddim//
Mosaic Riddim is a recording Juno-award-sponsored reggae band, based out of Vancouver, BC, performing original roots, dance-hall, and calypso songs, reflecting sentiments of current social conscious discourse, past and present. This band is Most Blessed with meeting and working with exceptional artists, creating an original roots reggae repertoire now spanning into two albums, including Light Inside of You, Wickedness, Canvas, Eeenie Meenie Minie Moe, and many more make you wanna move originals. Come catch a groove at their next concert!
Website - https://mosaicriddim.ca/
Facebook - https://www.facebook.com/mosaicriddim/