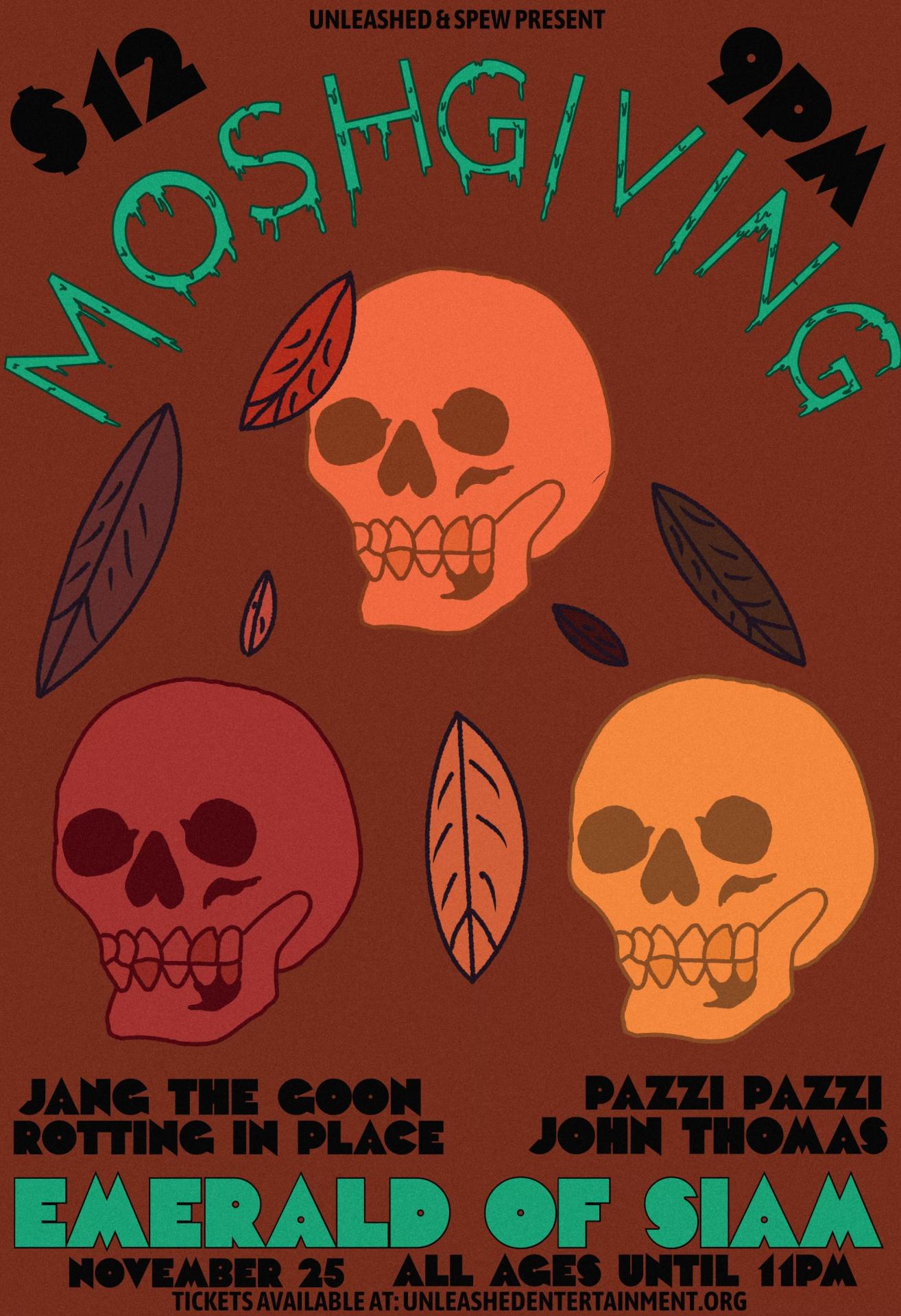 Presales no longer available, purchase at the door!
Unleashed Entertainment and SPEW Present
MOSHGIVING
Saturday, November 25, 2023 | 8:30pm
Emerald of Siam
1314 Jadwin Ave, Richland, WA 99354
This Thanksgiving, skip the turkey and join us for a head-banging, heart-thumping celebration like no other! This explosive gathering combines the raucous energy of a mosh pit with a hearty helping of punk and hip-hop. It's a musical banquet that's sure to leave you stuffed with excitement. Hip-hop maestros Jang The Goon and John Thomas will dish out lyrical delights, while punk rockers Rotting in Place and Pazzi Pazzi bring their own punk flavors to the table. The festivities kick off at 8:30 PM with doors creaking open, and the real feast begins at 9 PM. Get ready to carve up the ultimate Thanksgiving feast for your senses at the Moshgiving event, presented by SPEW and Unleashed Entertainment.