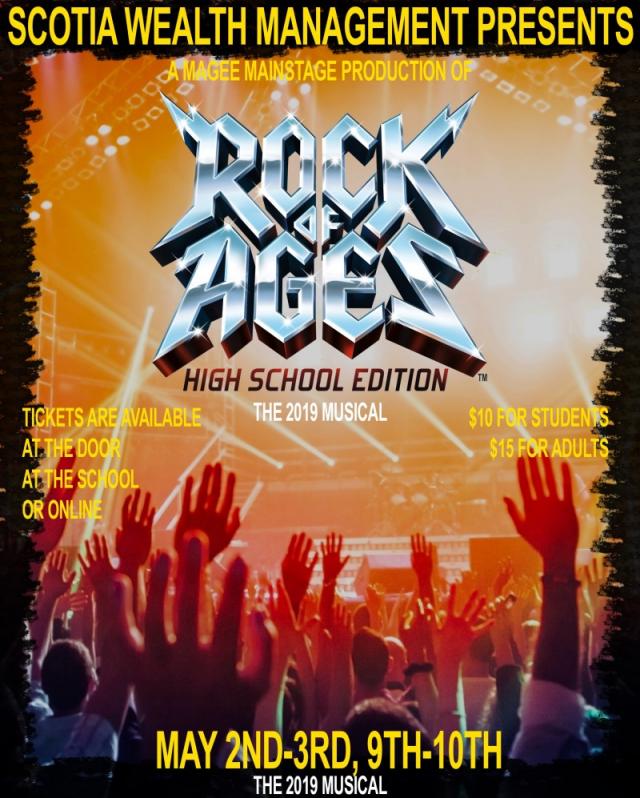 Magee Mainstage presents
Rock of Ages
Scotia Wealth Management Presents A Magee Mainstage production of Rock of Ages!
Rock of Ages is a new twist on the classic musical with a 1980s Rock vibe. This upbeat and exciting show features songs audiences will remember, including "Nothin' But a Good Time" "We Built This City" and "Don't Stop Believing" alongside many others from such bands as Styx, Bon Jovi, and Pat Benatar. This fantastic musical features a love story on the Sunset Strip as well as the need to defend the Strip's way of life from some German developers. At the heart of the show is realizing that one has to let dreams change as the world does.
Latecomers will be seated at intermission.