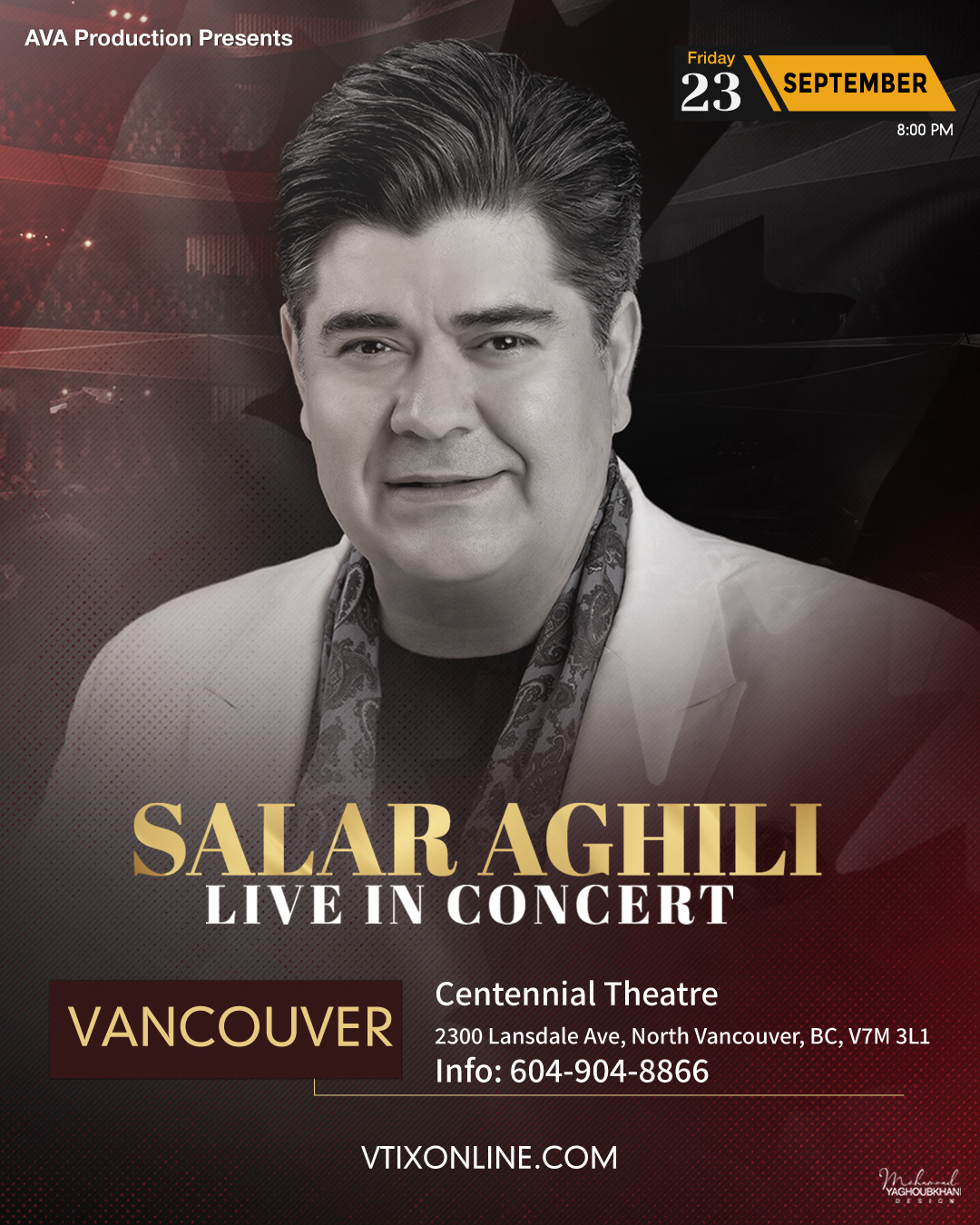 Show has been cancelled, All tickets will be refunded
Salar Aghili, Live on Stage (Cancelled)
Friday, September 23, 2022 | 8:00pm
Centennial Theatre

Cancellation Notice:
Salar Aghili
Centennial Theatre
Friday, September 23, 2022 - 8:00 pm
We regret to inform you that due to unforeseen circumstances, the promoter has decided to cancel the upcoming performance by Salar Aghili at the Centennial Theatre.
Your ticket order for this performance will be cancelled and refunded by Vtixonline.com within the next 5 to 10 business days.
We are sorry that we won't be able to host you for this performance at the Centennial Theatre, and hope we see you at our future programs. If you have any additional questions or concerns, please reach us at

Thank you for your understanding.