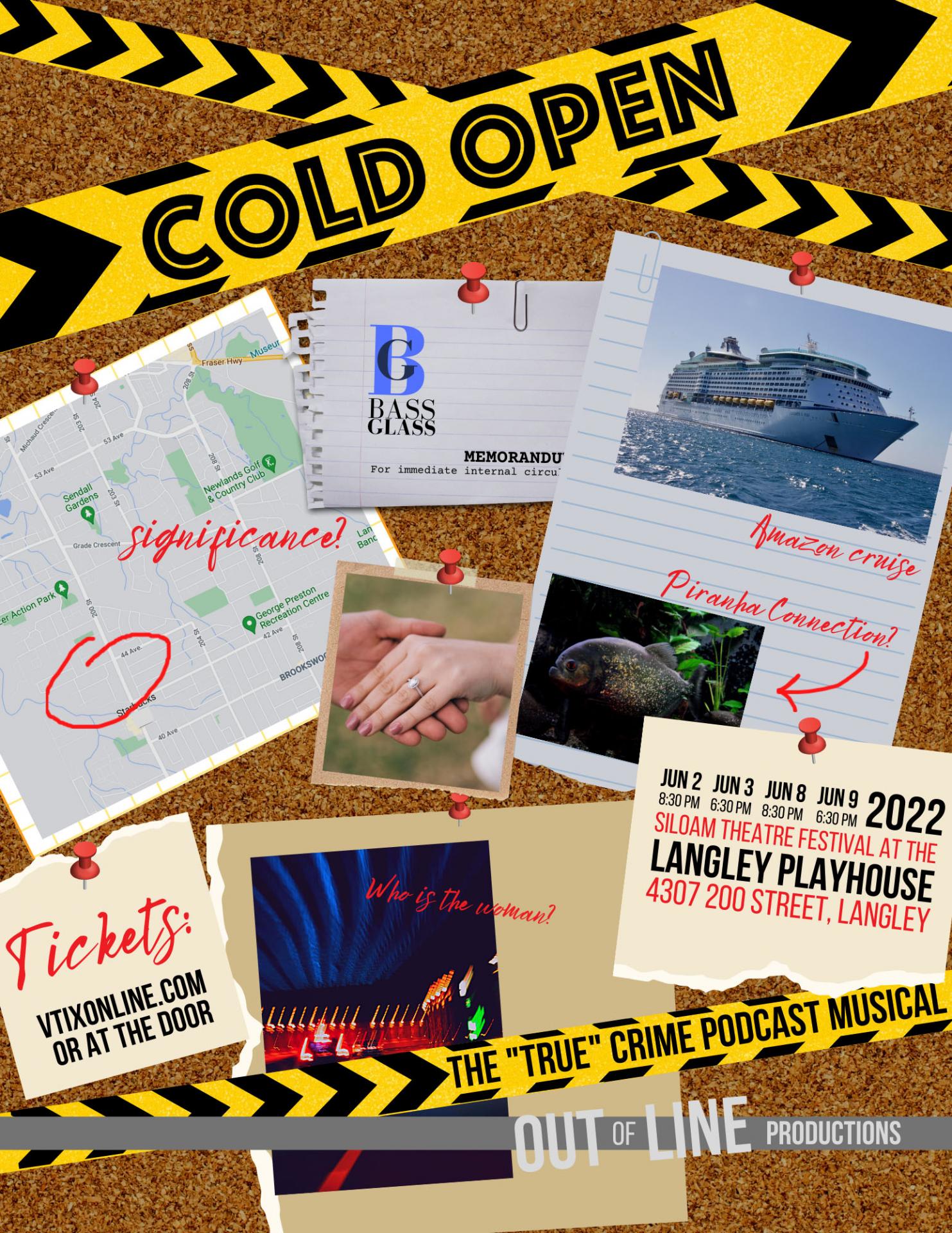 Siloam Festival - Cold Open, The True Crime Podcast Musical
Friday, June 3, 2022 | 6:30pm
Langley Little Theatre
4307 200th St, Langley
Cold Open, The True Crime Podcast Musical by Chelsea Huang and Kailea DeLeon
Friday, June 3 - 6:30pm, Tickets: $15
Online sales are now closed. Walk-in tickets are available!
Everybody and their mom is obsessed with True Crime Podcasts. Every week on Cold Open, host Madison Max and co-host Beth find new unsolved crimes with trails that are as dead as their victims to dissect and bring into the spotlight. In this special 2-part episode, Madison Max and Beth explore the mysterious disappearance of Taylor Bass, a beautiful heiress who goes missing on her honeymoon.
If you would like to reserve a wheelchair space, please call 1-888-961-6111.