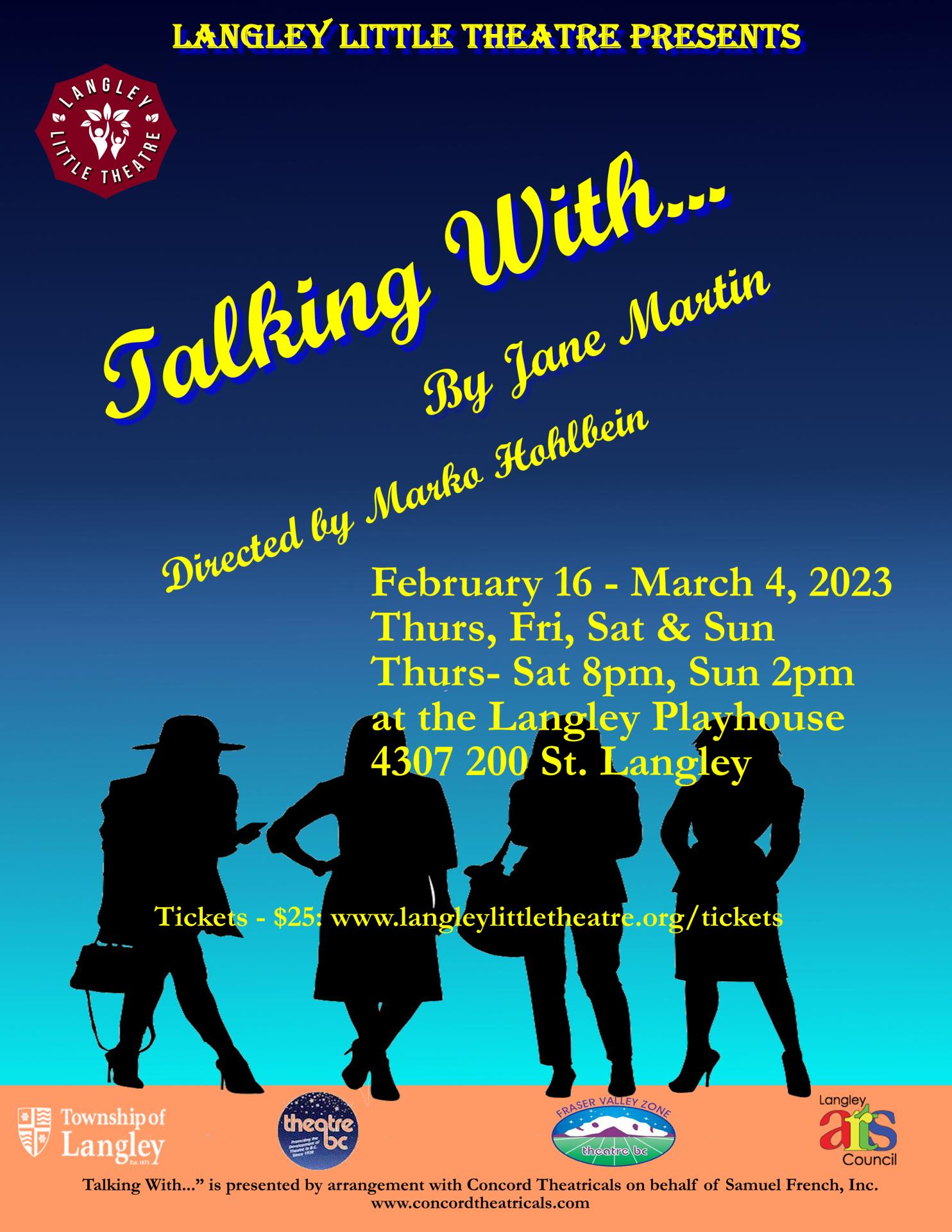 Talking With - SOLD OUT!
Saturday, February 25, 2023 | 8:00pm
Langley Playhouse
Talking With... by Jane Martin
Directed by Marko Hohlbein
Idiosyncratic characters amuse, move, and frighten, always speaking from the depths of their souls. These emotional monologues range from a baton twirler to a fundamentalist snake handler, and from an ex-rodeo rider to a woman who escapes her pain in the land of Oz. This collection of extraordinary stories was the winner of an American Theatre Critics Association Award.