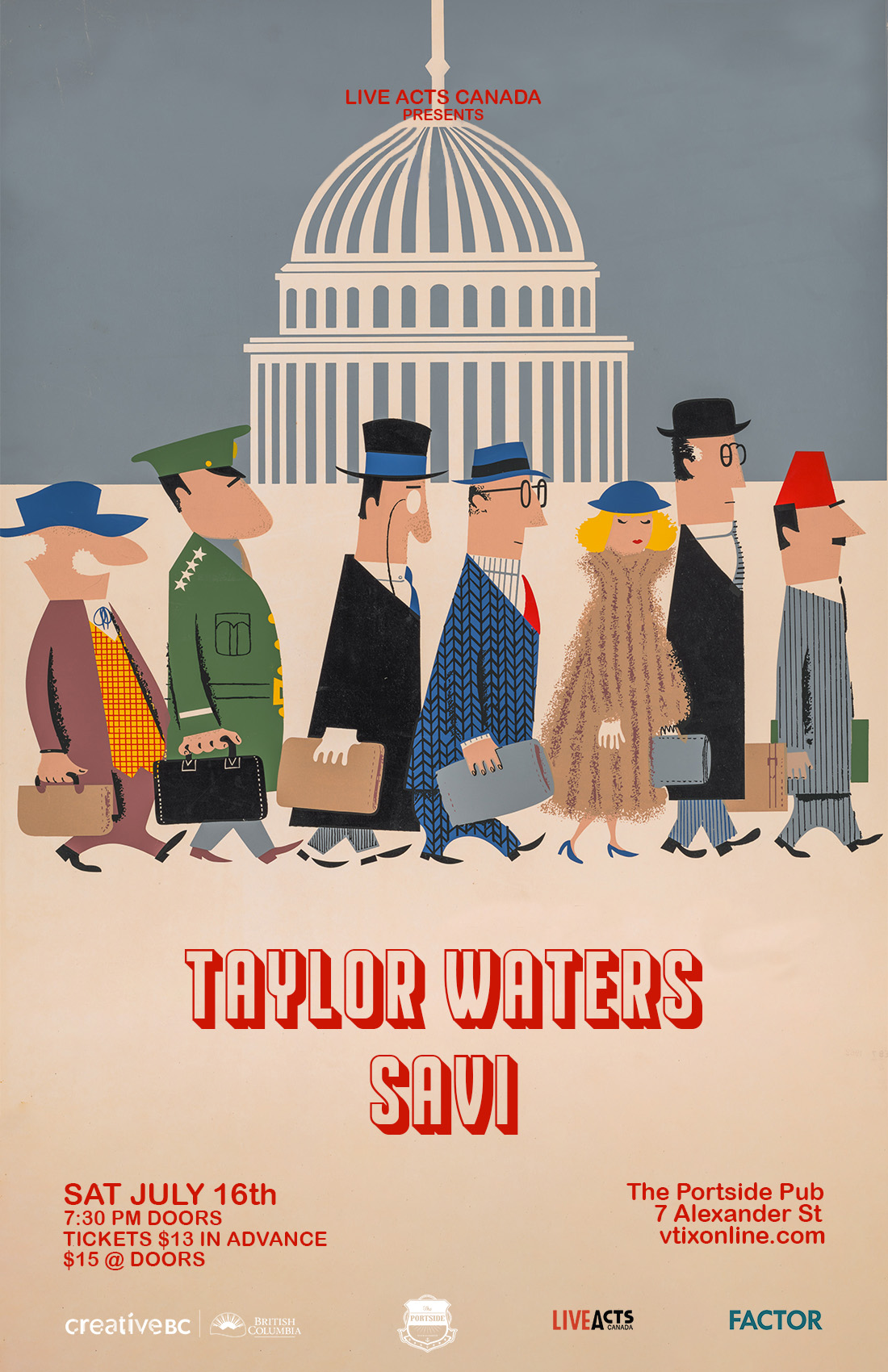 Taylor Waters with Special Guest SAVI
Saturday, July 16, 2022 | 7:30pm
The Portside Pub
Live Acts Canada Presents
Taylor Waters With Special Guest SAVI
The Portside Pub. Doors: 7:30PM/ 19+
Tickets $13.00 In Advance $15.00 @ The Door
THE PORTSIDE PUB, 7 Alexander St.
Taylor Waters//
SFU alum Taylor Waters is a 20 year old Canadian based Singer/Songwriter. Taylor's first single "Little Sister" released on March 8th, 2019 (International Women's Day)' musical career is gaining a foothold within the industry. Her hit single, "Little Sister," is trending on Spotify's indie pop & chill playlist."
Spotify - https://open.spotify.com/artist/4NAFc6jrwULBe2e70H35hv?si=vXElPqQMSOCybsNWic5JMQ&nd=1
TikTik - https://www.tiktok.com/@taylorwaters_music?lang=en
Facebook - https://www.facebook.com/taylorwatersmusic/
Instagram - https://www.instagram.com/taylorwatersmusic/?hl=en
SAVI//
As an artist singing her whole life, SAVI has a voice in many genres, including Opera, Rock, Classic, Pop, Musical Theatre, and many more. She's known for having a reputation of stopping people in their tracks, drawing them in with that magic in her voice. Originally from Quebec, SAVI grew up travelling, moving place to place, writing, being grateful for the connections she's made and for the experiences that she's got to have. Examples include graduating from the Canadian College Of Performing Arts (CCPA) in Victoria BC, touring/performing in South Africa and backing up singer/songwriter MacKenzie Porter as a member in the Medicine Hat College Girls Choir. She takes pride in her music. Her EP 'Miss Independent' is on all streaming platforms. SAVI is always looking to explore different flavors in her music and continues inspiring people through her art. She looks forward to releasing new material very soon this year.
Facebook - https://www.facebook.com/kesshokitsune
Spotify - https://open.spotify.com/artist/6S3oKZSpX1OxQ7xHkm0zyc?si=hoOtsH52TyeoF5h3K_fzhQ&utm_source=copy-link&nd=1
Instagram: kesshokitsune
Facebook: Savena Ebony Alter
Website: https://www.savimusic.net/