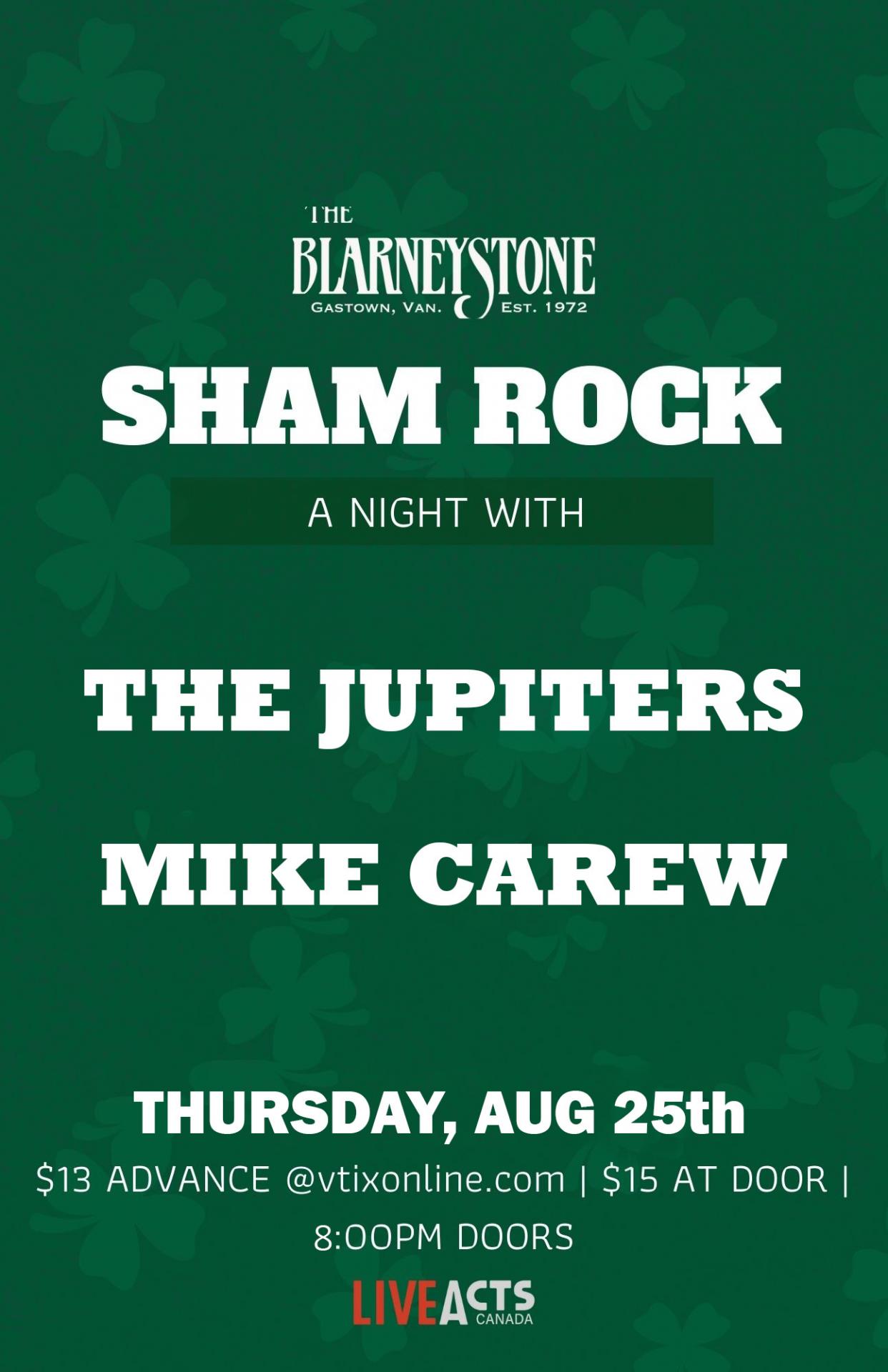 The Jupiters with Special Guest Mike Carew
Thursday, August 25, 2022 | 8:00pm
The Blarney Stone
Blarney Stone & Live Acts Canada Presents
The Jupiters with Special Guest Mike Carew
Doors 8:00 PM/ Tickets $13.00 In Advance $15.00 @ The Door
The Jupiters//
What started as a school project spiralled out of control and became The Jupiters. Taking inspiration from one end of the musical spectrum
to the next, The Jupiters channel their diverse influences, flowing from soulful vocal melodies and pop hooks to pulsing guitars and cutting grooves. Featuring Mandukhai on vocals and piano, Adriana
Abreu on vocals and guitar, Cristobal Jara on bass, Aden Goertzen on drums and Graham Wall on guitar, The Jupiters are wielding their diverse musical backgrounds to create what can only be described
as music soup. Really yummy music soup.
Instagram - https://www.instagram.com/jupiterstheband/
Facebook - https://www.facebook.com/TheJupitersMusic/
Mike Carew//
Born in Lachine, Quebec, Mike began writing music at twelve and performing at fifteen. Influenced by alternative, if not quirky, Blues, Folk and Country musicians and lyricists, Mike focused on developing his own voice and style after moving to Boston in 1984. He relocated to Vancouver in 1994. Mike has released "32" albums. "In the Root" (working name), scheduled release date Oct. 2022
Spotify - https://open.spotify.com/artist/6tsxcfE75vbgErspDPj0hK
Youtube - https://www.youtube.com/channel/UCZDjPvK3NDONUhqwwEd4qzA
Website - https://www.mikecarew.com/