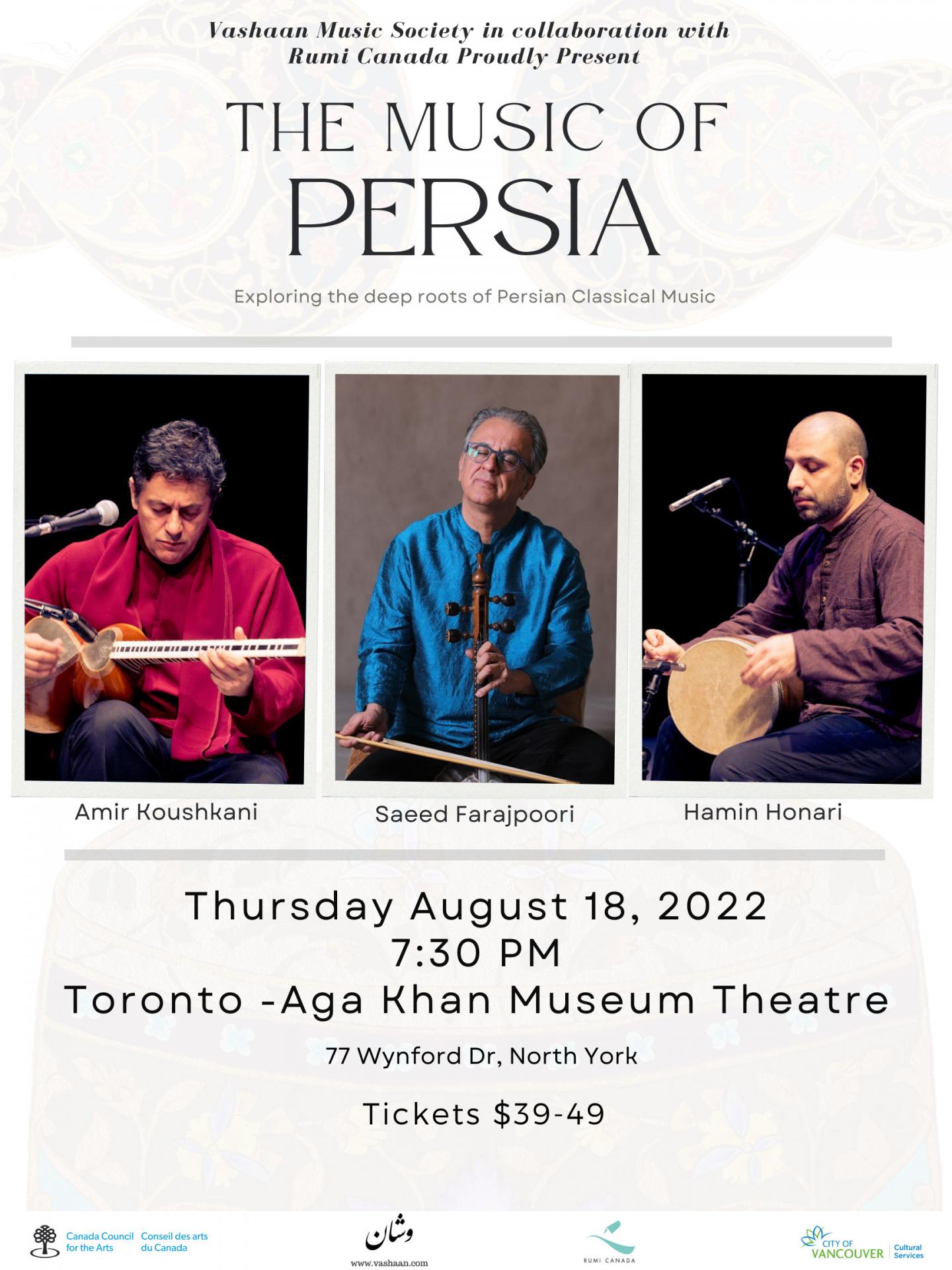 The Music of Persia
Thursday, August 18, 2022 | 7:30pm
Aga Khan Museum
The Music of Persia - Toronto Aga Khan Museum

A full evening of Persian Classical Music with Tar, Kamancheh and Tombak.
Concert Presented by Vashaan Music Society in Collaboration with Rumi Canada
Saeed Farajpouri is among the greatest performers of the Iranian Kamancheh (Spike Fiddle). He is joined by Dr. Amir Koushkani, who is a researcher and master performer of the Iranian Tar (Long-necked lute) and Hamin Honari on the Tombak (Goblet drum). These musicians come together to present Iranian music in a manner that is faithful to the style of music which would have been presented during the late Qajar Dynasty of Iran (1789-1920).