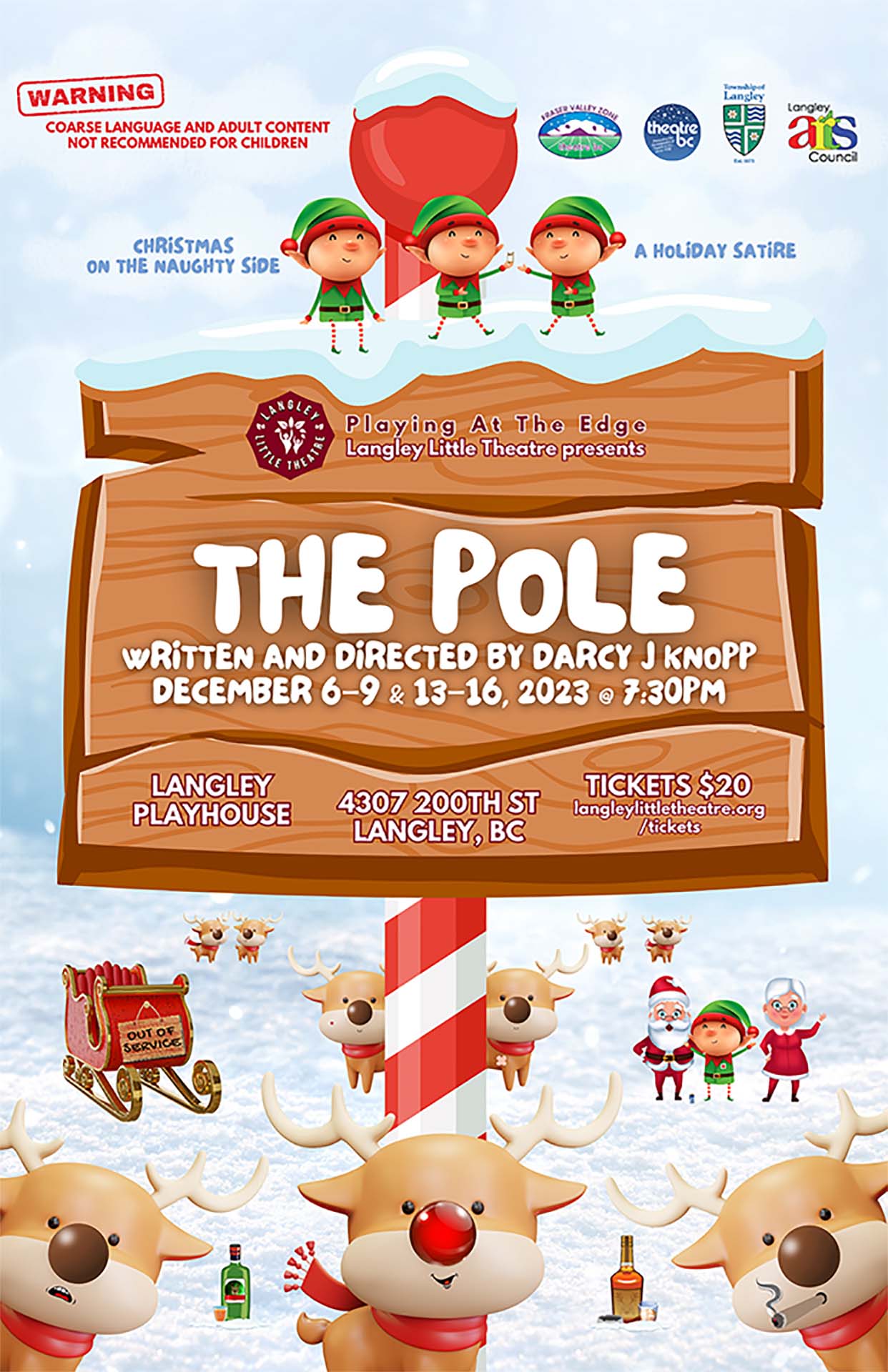 The Pole - SOLD OUT!
Friday, December 8, 2023 | 7:30pm
Langley Playhouse
4307 200th Street, Langley
The Pole
Written and directed by Darcy J Knopp
Tickets: $20

It's a week before Christmas and all is NOT well at the North Pole. Bad weather has caused the "Elite Eight" to be grounded until the storm clears. Naughty habits and new team members threaten the function and harmony of the team. Orders in the workshop are behind and running out of materials. Elves are popping pills to make it through the double and even triple shifts. Stress is mounting on North Pole's CEO and COO, Nick and Marija. Their marriage is broken and both are wondering which direction the future will take them. With so many things going sideways how will the "big show" happen this Christmas?

Please note: this show contains coarse language and adult content and is not suitable for children.
No refunds; exchanges are available for $5/ticket by calling V-tix at 1-888-961-6111.
To book a wheelchair space, please call V-tix at 1-888-961-6111