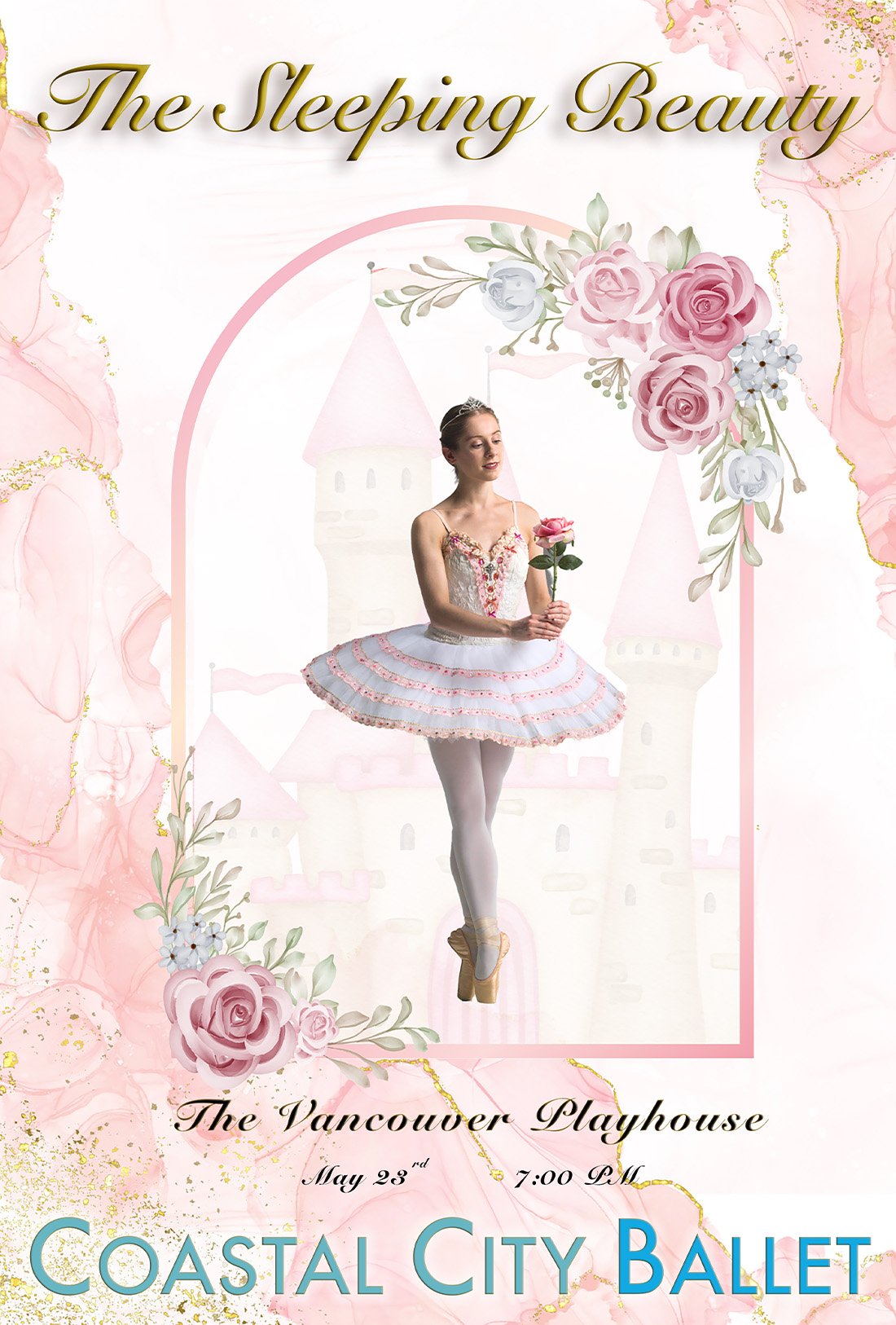 The Sleeping Beauty
Tuesday, May 23, 2023 | 7:00pm
The Vancouver Playhouse Address: 600 Hamilton St
Vancouver, BC V6B 2P1
Classical ballet's greatest masterpiece, The Sleeping Beauty is a world premiere for Coastal City Ballet and another significant addition to its repertoire. A treat for all ages, audiences will be captivated by this timeless tale. When the maleficent Carabosse lays a curse on the newborn Princess Aurora, only the power of love can break the evil spell that has cast Aurora into a century-long slumber.
With a cast of 50 dancers, the ballet is brought to life through an eclectic cast of storybook characters and magical fairies that are nothing less than captivating. The production's charms are further highlighted through celebratory dances by familiar characters – Little Red Riding Hood and the Wolf, Puss in Boots, White Cat, and the Blue Bird. Full of dazzling variations and set to Tchaikovsky's magnificent score, The Sleeping Beauty is one of history's most beloved story ballets.
Everyone including children of any age requires a ticket. Children of school age qualify for the student pricing. Anyone with a Student ID card (high school, college/university, etc.) qualifies for the student pricing.
For Senior and Student tickets please select the "Student or Senior" class and enter the promo code "PLAYHOUSE". The discount will be applied at checkout. For group ticket purchases of over 10 + people please call Vtix Solutions, toll-free @ 1-888-961-6111, Ext 101.
Please note that there is no photography or filming by audience members allowed during the performance.
Doors open 1 hour before show time.