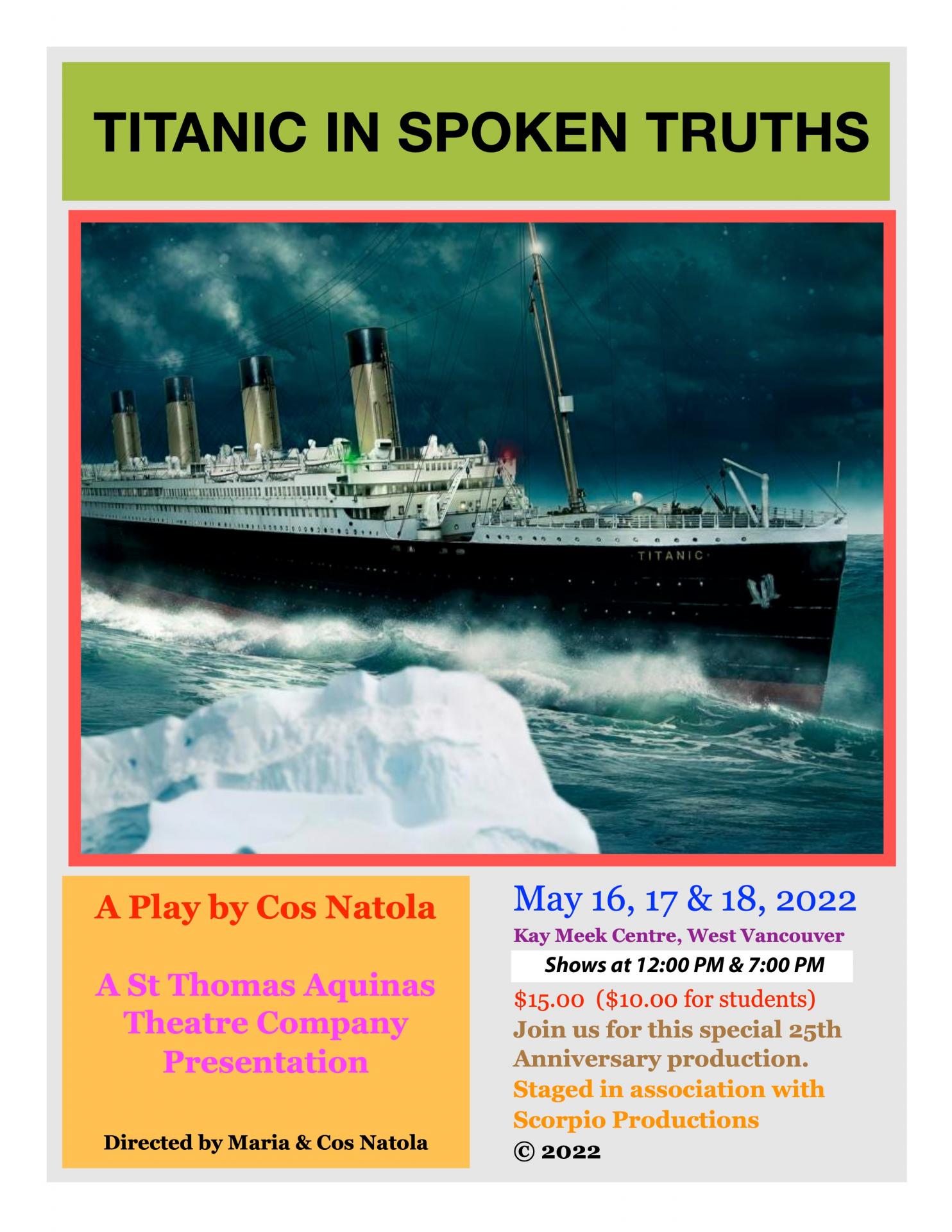 Presents....
Titanic in Spoken Truths
Monday, May 16, 2022 | 8:00am
The Kay Meek Centre
1700 Mathers Avenue, West Vancouver
Tickets now available at door. Subject to capacity.
Originally titled "Titanic: The Aftermath", this play by Cos Natola is now presented in a lavish 25th year anniversary production by the STA Theatre Company. Arts critic Sheila Reynolds called it "a Titanic-Sized Production". Linda Freeman of CTV called it "a great play". The action takes place in a meeting room in the Waldorf Astoria Hotel in New York City during the United States Senate Investigation which did its utmost to discover how and why a tragedy of such monstrous proportions could ever have taken place.
Please join us May 16, 17 & 18 at the Kay Meek Centre in West Vancouver. The show has a runtime of approximately 90 minutes, with no intermission.

Adults: $15.00
Students: $10.00
* Tickets are available online until Monday May 16 at 12:00 PM. After this, they will only be available at the door. Cash only, and based on availability.
MONDAY MAY 16 MATINEE IS SOLD OUT