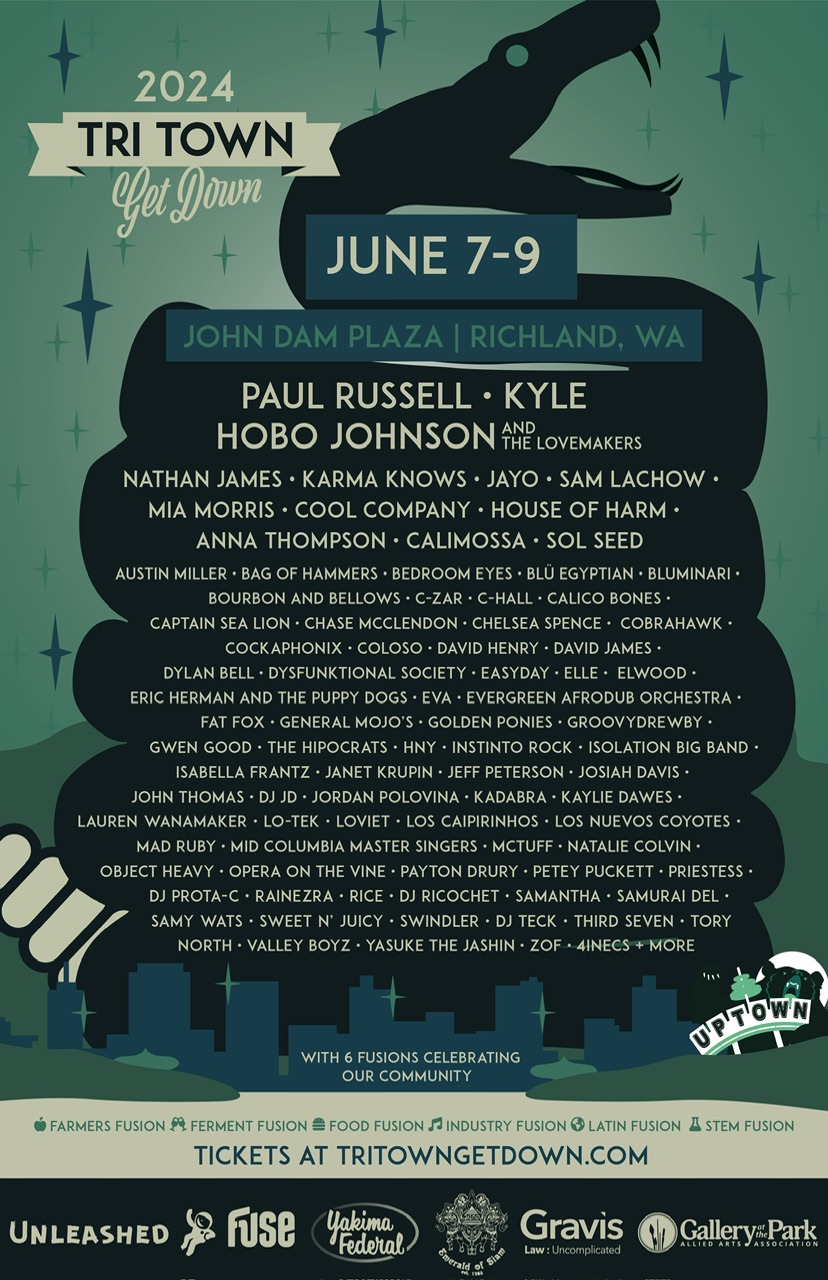 Unleashed Entertainment and Fuse Present
Tri Town Get Down
Friday, June 7, 2024 | 2:00pm
John Dam Plaza- 815 George Washington Way
Richland, WA 99352
Tri-Town Get Down is the largest music festival in Eastern Washington. With 10+ stages, 100+ Acts, and five separate mini-festivals called 'Fusions' we are poised to show the world what makes Tri-Cities the place we call home.
Taking place in Uptown and Downtown Richland, TTGD is proud to present a festival that our entire community can enjoy regardless of age, race, gender identity, or socioeconomic status.
Information
All wristbands will be shipped by May 7th, 2024. Please ensure your shipping address is correct and contact Vtix support for any ticketing or wristband issues.
All sales are final per our terms of purchase.
**IMPORTANT PLEASE READ & REVIEW CRITERIA BELOW**
1. Terms of Purchase - www.tritowngetdown.com/faq
2. Waiver and Release of Liability - www.tritowngetdown.com/faq