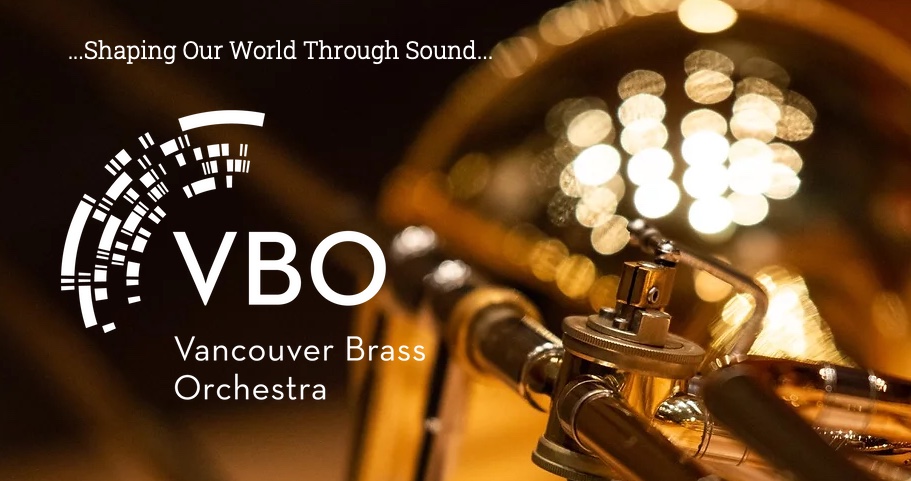 Vancouver Brass Orchestra presents
LOVE AND FATE
Sunday, October 30, 2022 | 7:30pm
Annex
823 Seymour Street, 2nd floor, Vancouver, BC, V6B 3L4
If you have any questions regarding ticket purchases, please call Vtix Toll Free - 1-888-961-6111, Ext 101
Programme
Bernstein: Suite from West Side Story
arranged by Eric Crees
Prokofiev: Selections from the ballet Romeo and Juliet
arranged by Andrew Poirier
Eric Whitacre: Sleep
arranged by Andrew Poirier
Vancouver Brass Orchestra
…Shaping our world through sound...
In this, our debut performance at the Orpheum Annex, the ensemble will present music from two iconic scores, Sergei Prokofiev's music for the ballet, Romeo and Juliet, and Leonard Bernstein's music for the contemporary musical theatre adaptation of Shakespeare's classic tale of love and fate, West Side Story. The concert will also include an arrangement by VBO member, Andrew Poirier, of Eric Whitacre's wildly popular choral work, Sleep. The evening's program, presented without intermission, will invite the listener to not only be immersed in the shimmer and shine of a large brass ensemble, but also share in the journey these tragic love stories take in the ways music can express that which is beyond words.
The Vancouver Brass Orchestra is a large brass ensemble comprised of nearly twenty of Vancouver's leading brass instrumentalists, members of the Vancouver Symphony Orchestra, the Vancouver Opera Orchestra, as well as faculty, alumni, and top students at the University of British Columbia's School of Music. We exist to foster community among local musicians, and share with our audiences a virtuosity and musicality that only a highly skilled large brass ensemble can deliver.

Vancouver Brass Orchestra