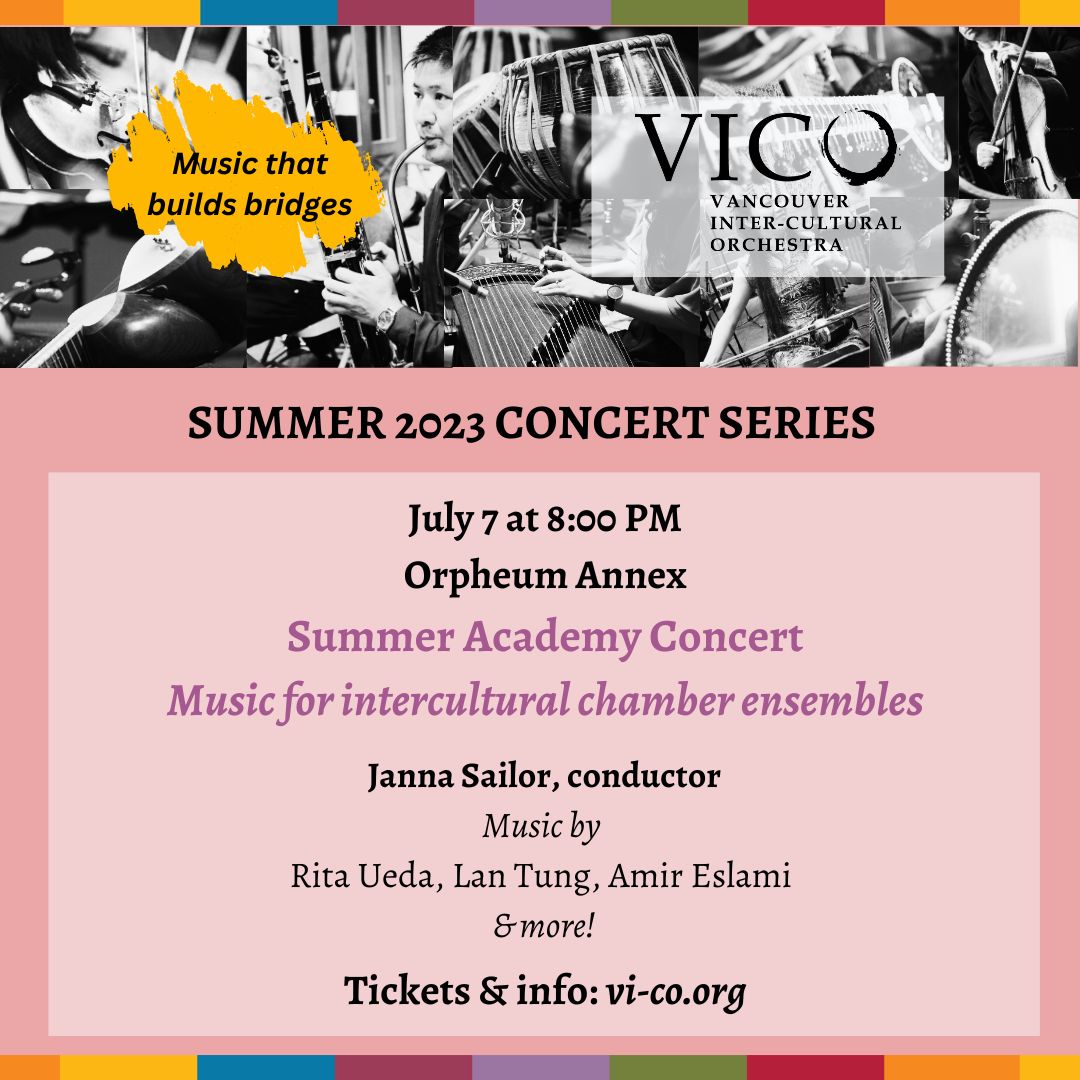 The Vancouver Inter-Cultural Orchestra presents
Summer Concert #3: Academy Concert
Friday, July 7, 2023 | 8:00pm
The Annex
823 Seymour Street, Vancouver BC, V6B 3L4
Having successfully relaunched our bi-annual Summer Academy in 2023 (after several years of pandemic-related hiatus), we can't wait to show you what comes out of this one-of-a-kind creative intensive! Participating composers and performers spend two weeks working with a distinguished faculty of VICO composer mentors, roster musicians, and international guests such as composer/conductor Joël Bond from the Netherlands. They create new compositions for intercultural chamber ensembles (a quartet and a tentet), which will be premiered in this concert under the baton of conductor Janna Sailor.
Also on the bill: music by Lan Tung, Amir Eslami, and Rita Ueda.
This performance is the third in a series of four summer concerts presented by the Vancouver Inter-Cultural Orchestra (VICO), featuring exciting NEW chamber music for intercultural ensembles: works-in-progress, new arrangements, and world premieres by emerging and established composers from Canada, the Netherlands, the United States, and Iran. Join us for four evenings of adventurous music performed on instruments from all over the world!
"…the United Nations of music" (CBC Radio)
"Music that sounds like Vancouver looks (The Georgia Straight)
*****