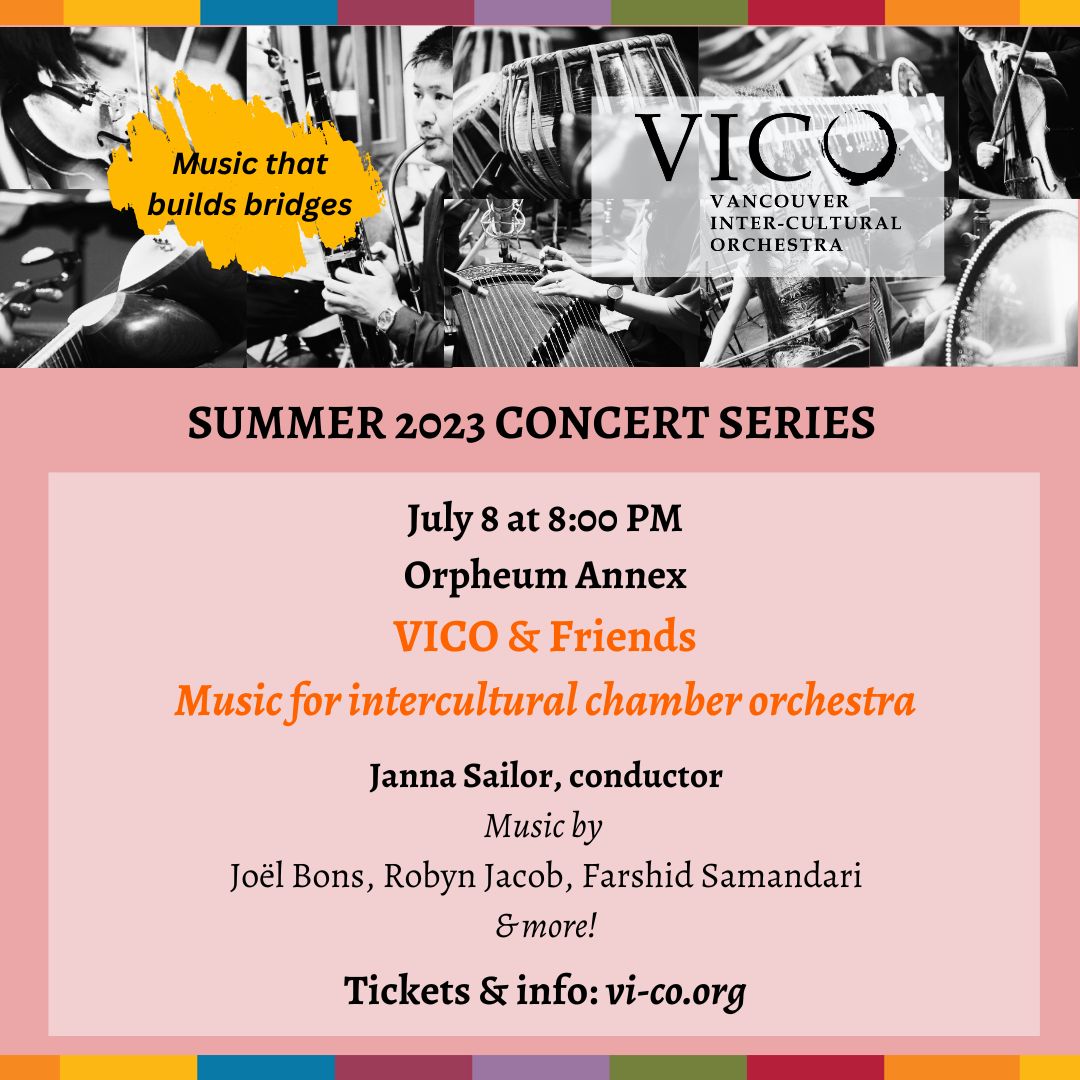 The Vancouver Inter-Cultural Orchestra presents
Summer Concert #4: VICO & Friends
Saturday, July 8, 2023 | 8:00pm
The Annex
823 Seymour Street, Vancouver BC, V6B 3L4
In the triumphant finale of our summer concert series, the Vancouver Inter-Cultural Orchestra, in its 15-member chamber orchestra configuration, performs the world premiere of a new work by Robyn Jacob, as well as existing works by Farshid Samandari and visiting composer Joël Bona (The Netherlands) - all under the baton of conductor Janna Sailor.
Featuring
The Vancouver Inter-Cultural Orchestra
Janna Sailor, conductor
This performance is the last in a series of four summer concerts presented by the Vancouver Inter-Cultural Orchestra (VICO), featuring exciting NEW chamber music for intercultural ensembles: works-in-progress, new arrangements, and world premieres by emerging and established composers from Canada, the Netherlands, the United States, and Iran. Join us for four evenings of adventurous music performed on instruments from all over the world!
"…the United Nations of music" (CBC Radio)
"Music that sounds like Vancouver looks (The Georgia Straight)
*****